Kimberly and Niyi met at a party at the university, felt a spark, but had no date and fell out of touch. It would be years before Kimberly and Niyi met again at a party, fell in love, and finally decided that there was no point in living a life without each other.
"… if two people are meant to be together, it doesn't mean they have to be together right away … but they will in due course."
– –Kimberly. # kimberniyi2016
The royalty of their wedding was so undeniable that the theme and decor were a mix of quirky designs, class, and cross-cultural love.
Kimberly wore an ivory Hayley Paige Keaton Dress off Now and forever bridal boutique in Houston, Texas, which, ironically, was the first dress she tried on and kept coming back to.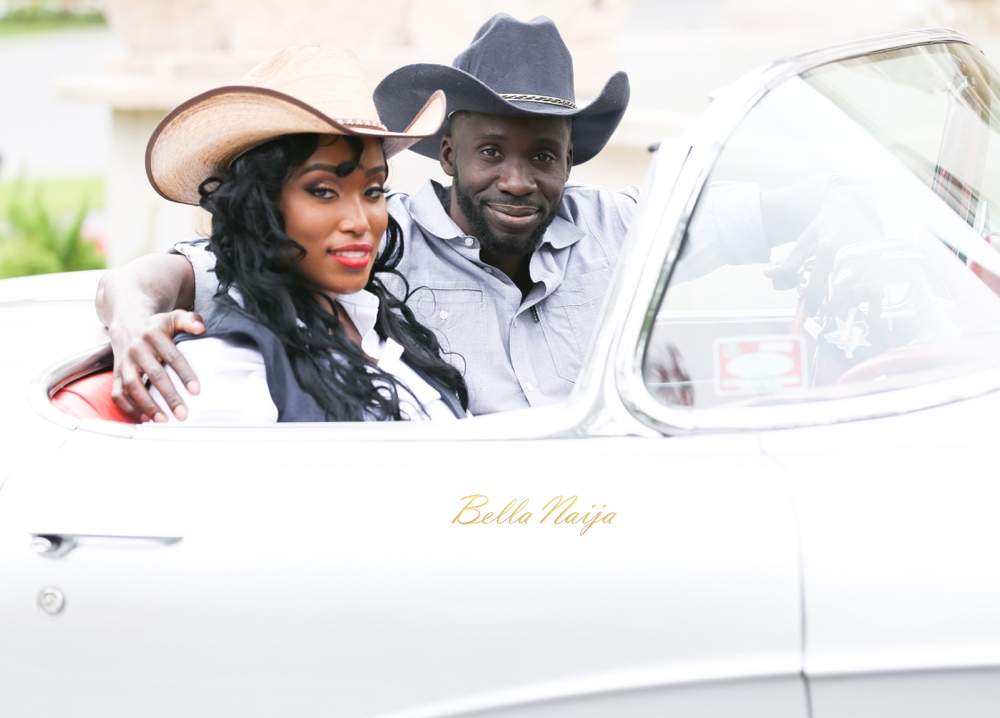 The stripe designs and layout with the lower layers were like nothing she had ever seen in a wedding dress before, and she knew it would instantly go with her favorite wedding theme.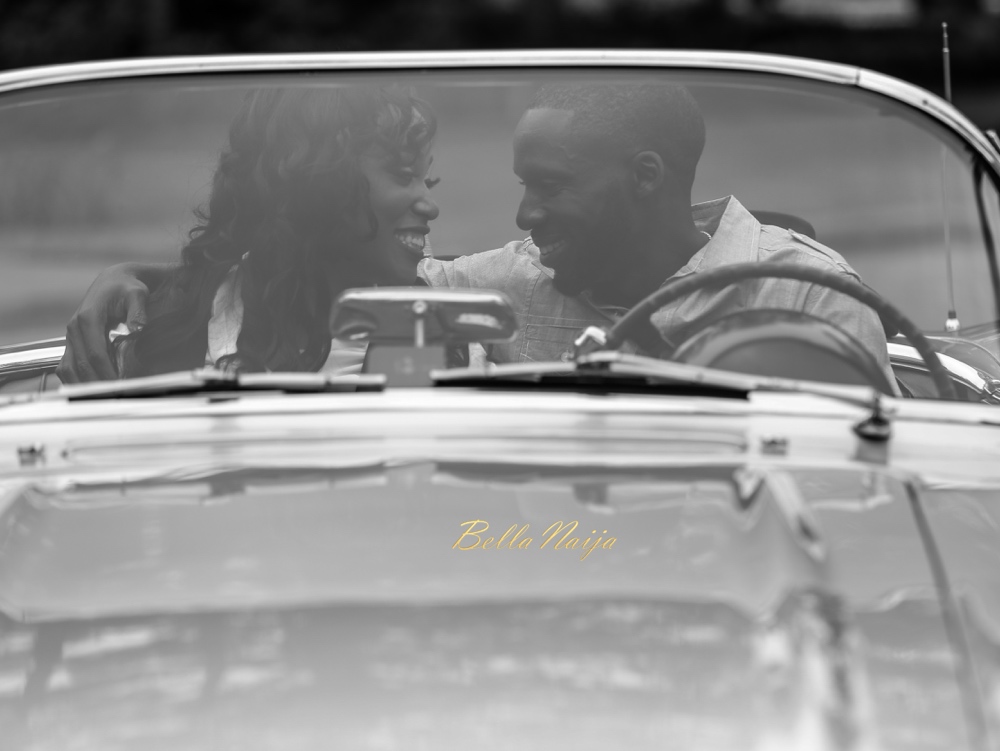 ~ Photos before the wedding | Photography: Keith Cephus
How it all started!
From the bride
Our love story started around 2010 Texas A&M University. We were both in graduate school at the time, and luckily we were both attending a doctoral social event with friends on campus one evening.
After a night of laughter, fun, and introductions with friends, at the end of the night Niyi Kim asked for her phone number and made it a point to toss a "one-liner" in her ear to increase his chances (feel free) Niyi asking what the one liner was, hehe).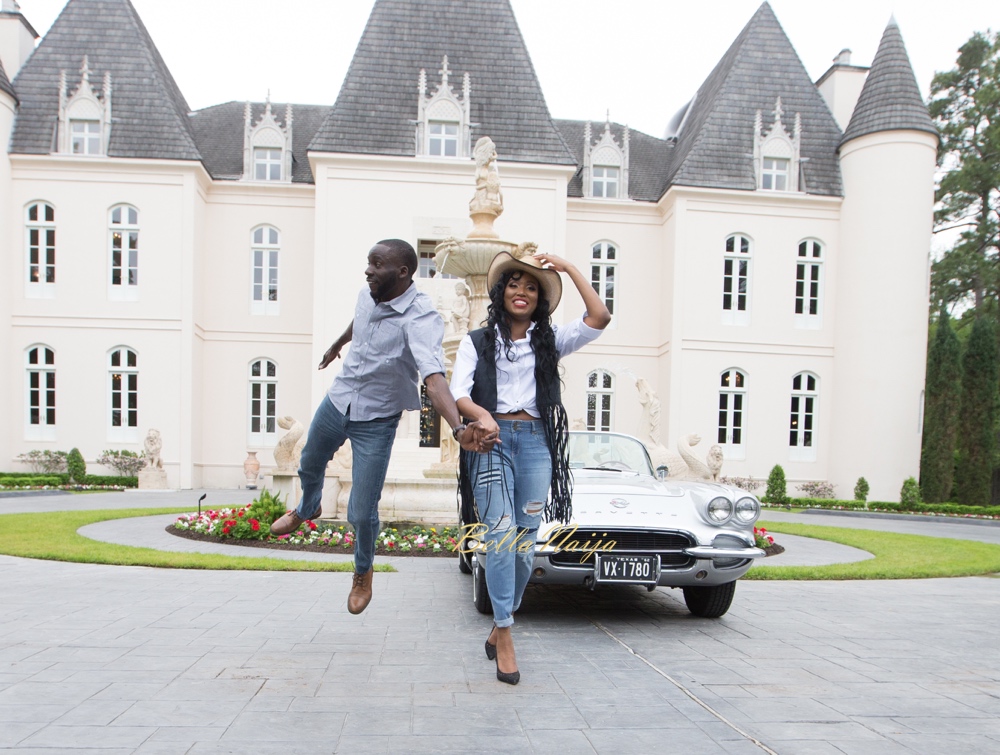 After many text messages and phone calls, Kim agreed to set up a date with Niyi for dinner at his favorite college station. Texas Restaurant Cheddars. During that date, we both felt a strong chemistry neither of us had experienced before. Kim even felt a strong presence of God letting her know that this was the man he had created just for her.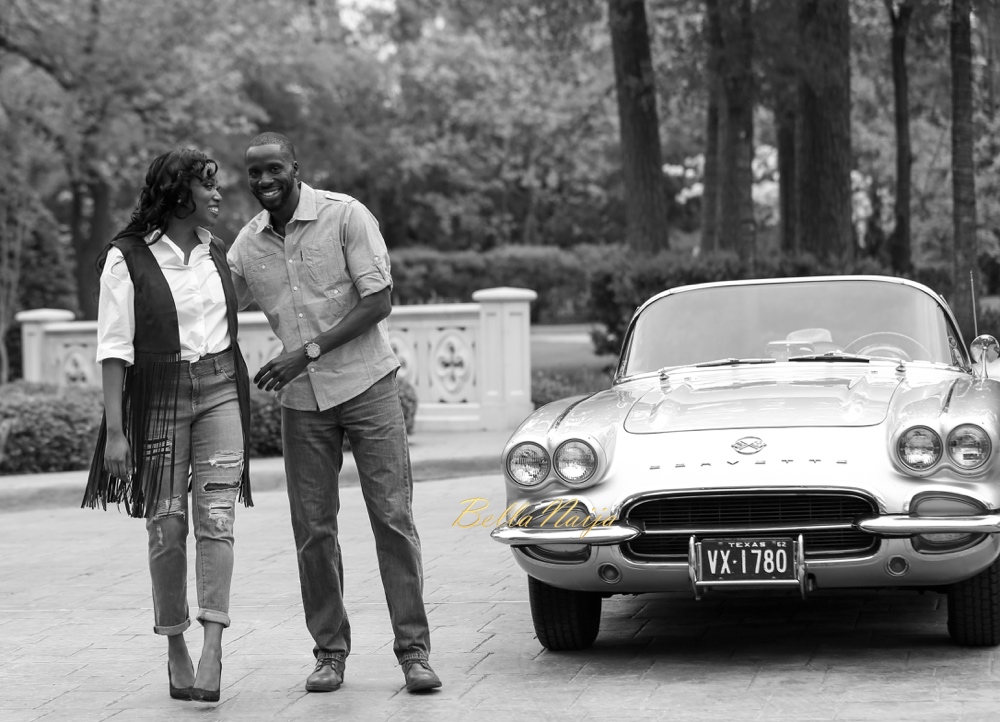 Many months after that date, we built a strong bond by having multiple dates and making phone calls, but unfortunately we never made it an "official" relationship. Months quickly turned into years, and before you knew it, the two of us headed off to different cities to pursue career opportunities in the spring of 2012, mine as a health advisor and his as an engineer.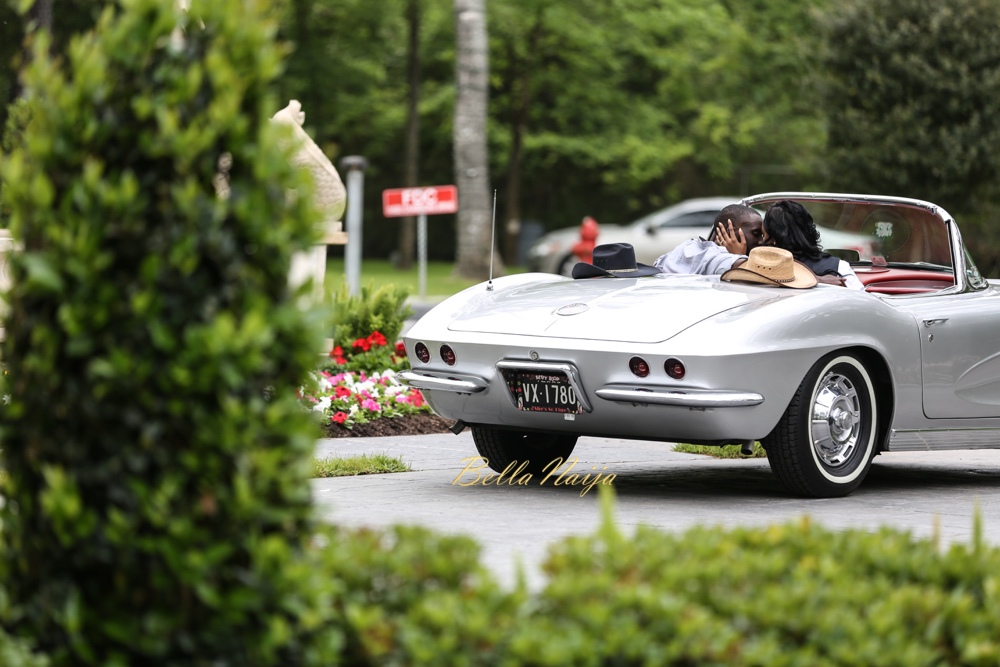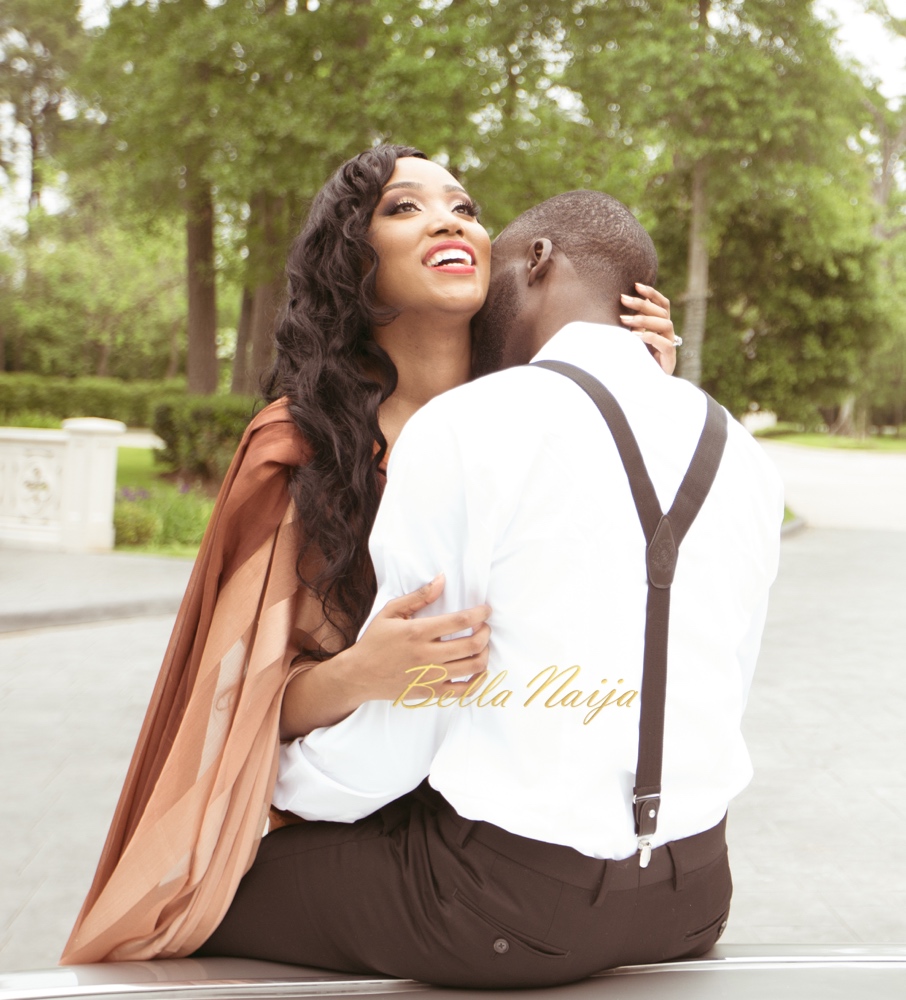 After many text and phone calls, Kim agreed to take Niyi to dinner at his favorite college station, Cheddars, a Texas restaurant.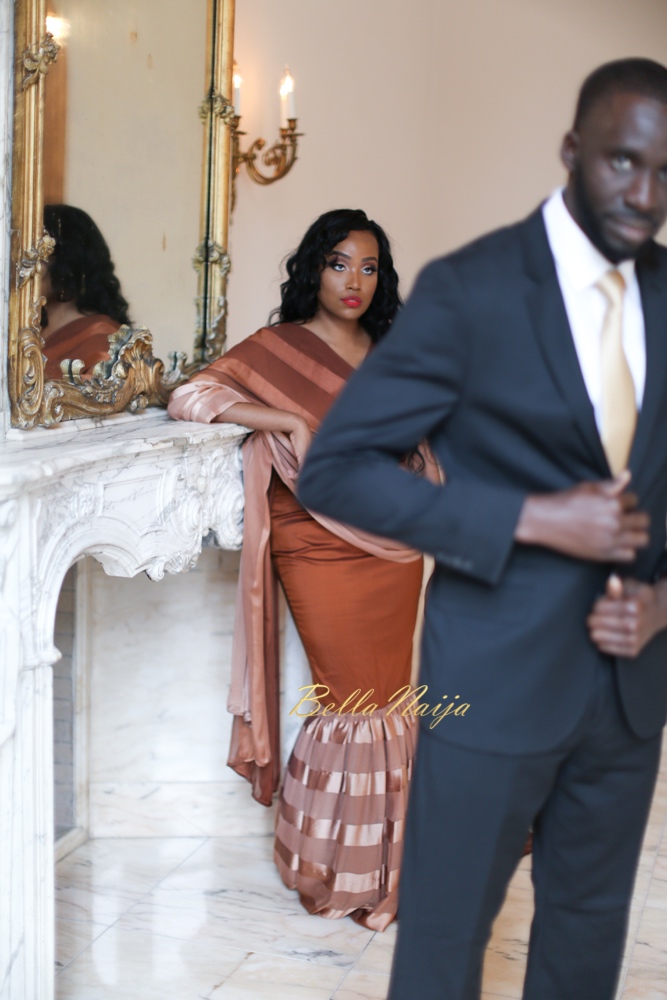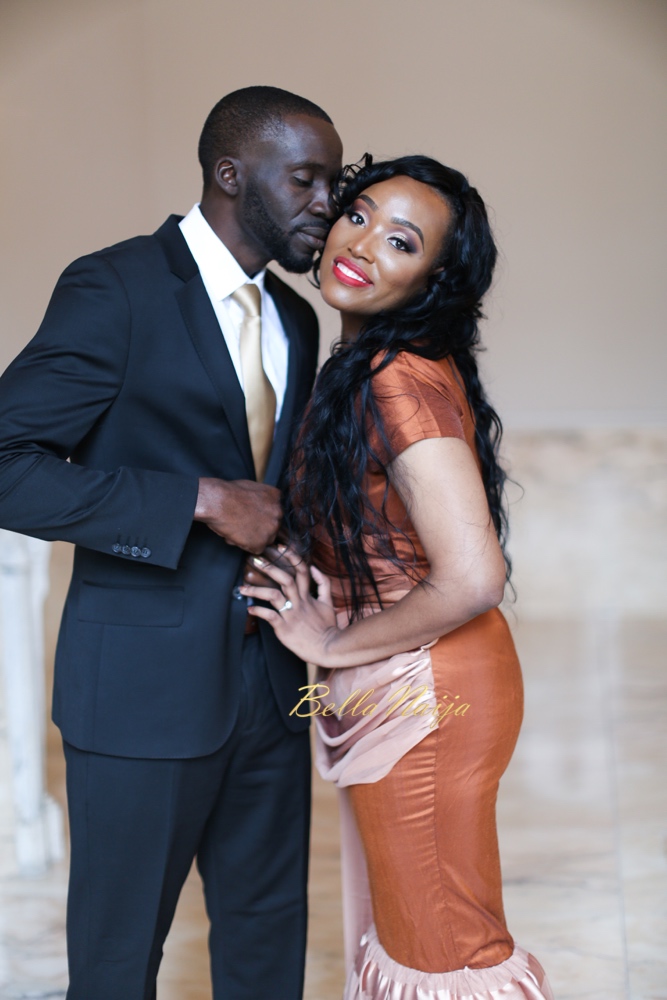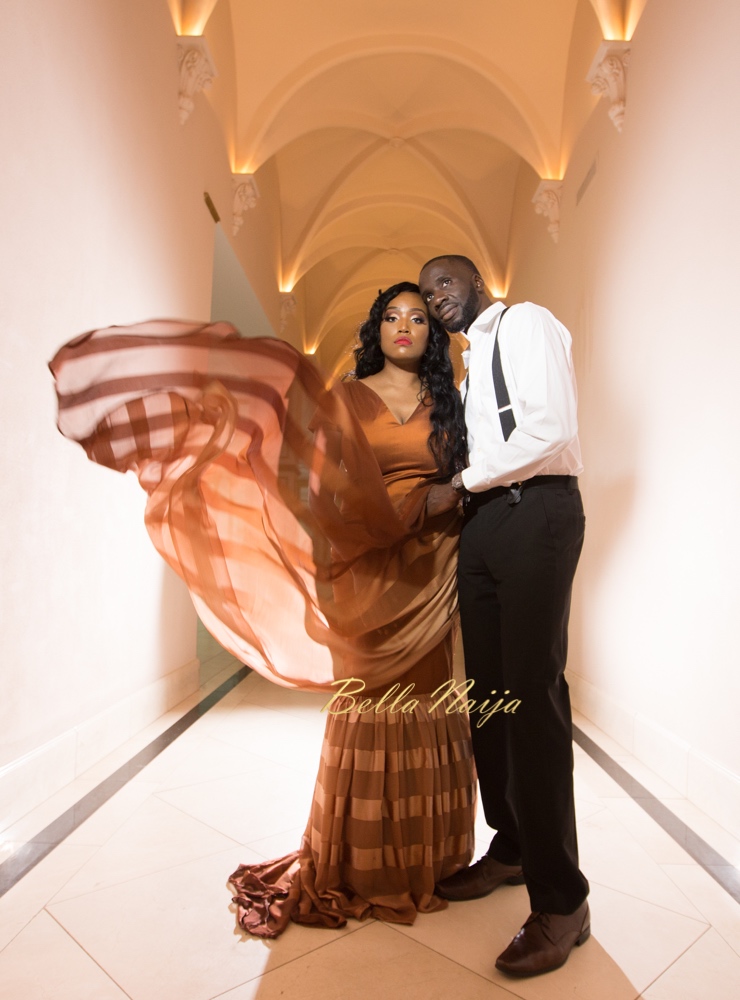 At this point in our lives, we were both going our separate ways and not really communicating much with each other. It was so bad that we often thought about all the other possible outcomes we could have achieved. This "what if" feeling got stronger and stronger for both of us and in 2013 we both happened to go to the same event hosted by a mutual friend.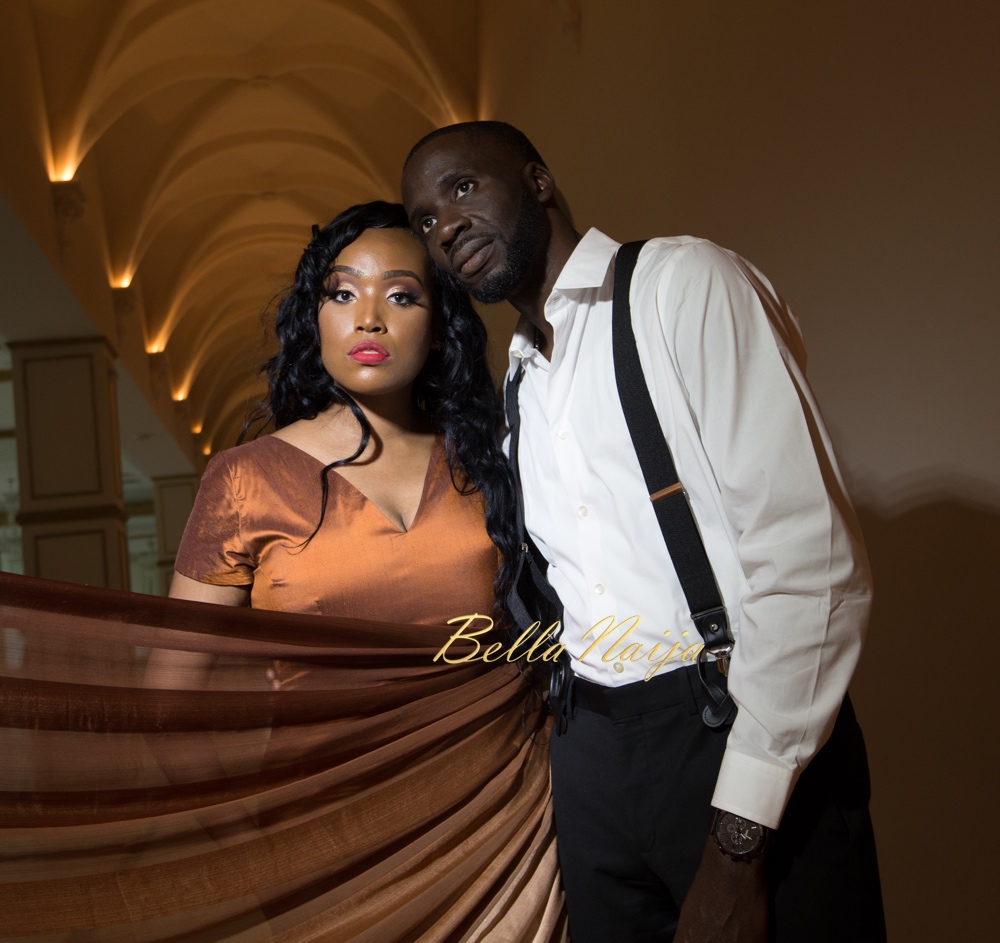 When we saw each other, it was like no time had passed from that first Cheddar date in 2010. From that moment on, we both realized we were soul mates (as cheesy as it sounds, but so true) and didn't want to settle for anyone else. Our friends and family were very helpful and encouraging and it turned out we were meant to be together and that made us so happy.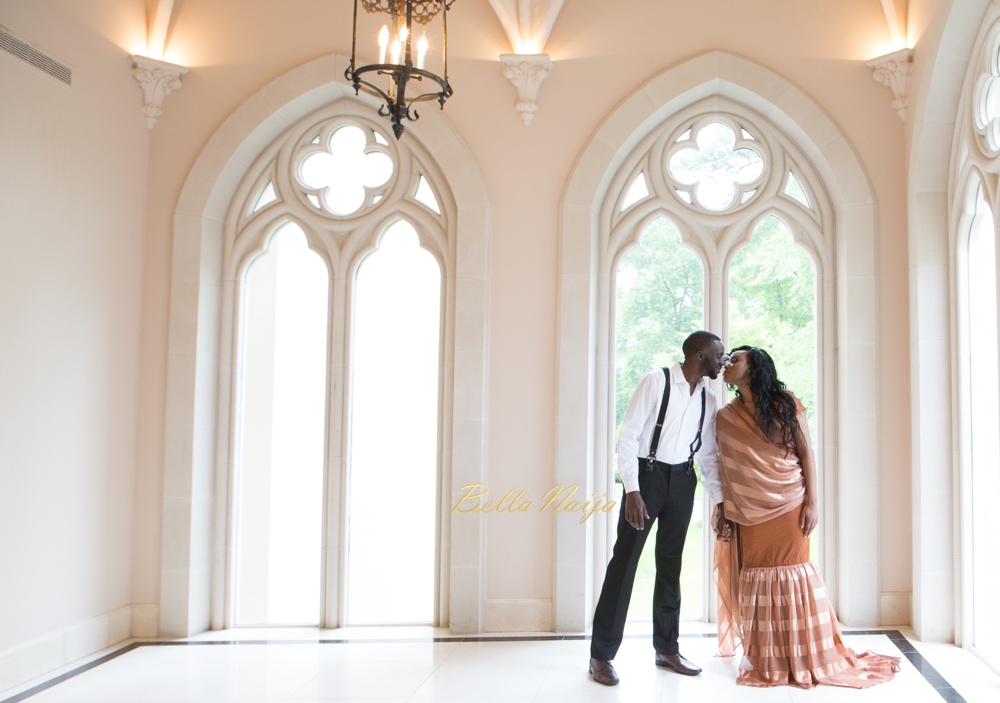 Since we decided to make it "official" in 2013, we've had several adventures and built an amazing relationship that we won't regret. We now have an amazing story to tell our families, and we can say that if two people are meant to be together, it doesn't mean they need to be together right away … but they will in due time.
We now have an amazing story to tell our families, and we can say that if two people are meant to be together, it doesn't mean they need to be together right away … but they will in due time.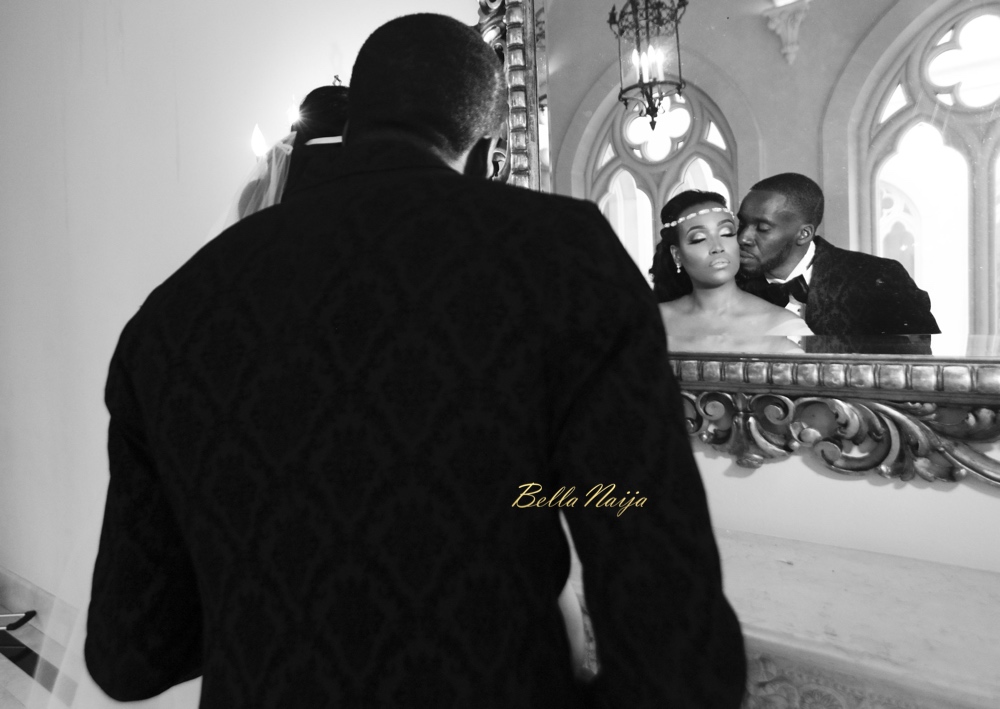 The application
Our engagement proposal took place on October 1st, 2015 in Houston Galleria Mall in the Kenneth Cole Business…. believe it or not!
Niyi claims he did not plan the Nigerian Independence Day proposal, but the jury has yet to agree. We hadn't seen each other in over two months at this point because Niyi had a hectic offshore work schedule as an underwater engineer. Niyi's younger sister, Flash, was in Houston at the time and asked Kim to take her to the mall to return an item.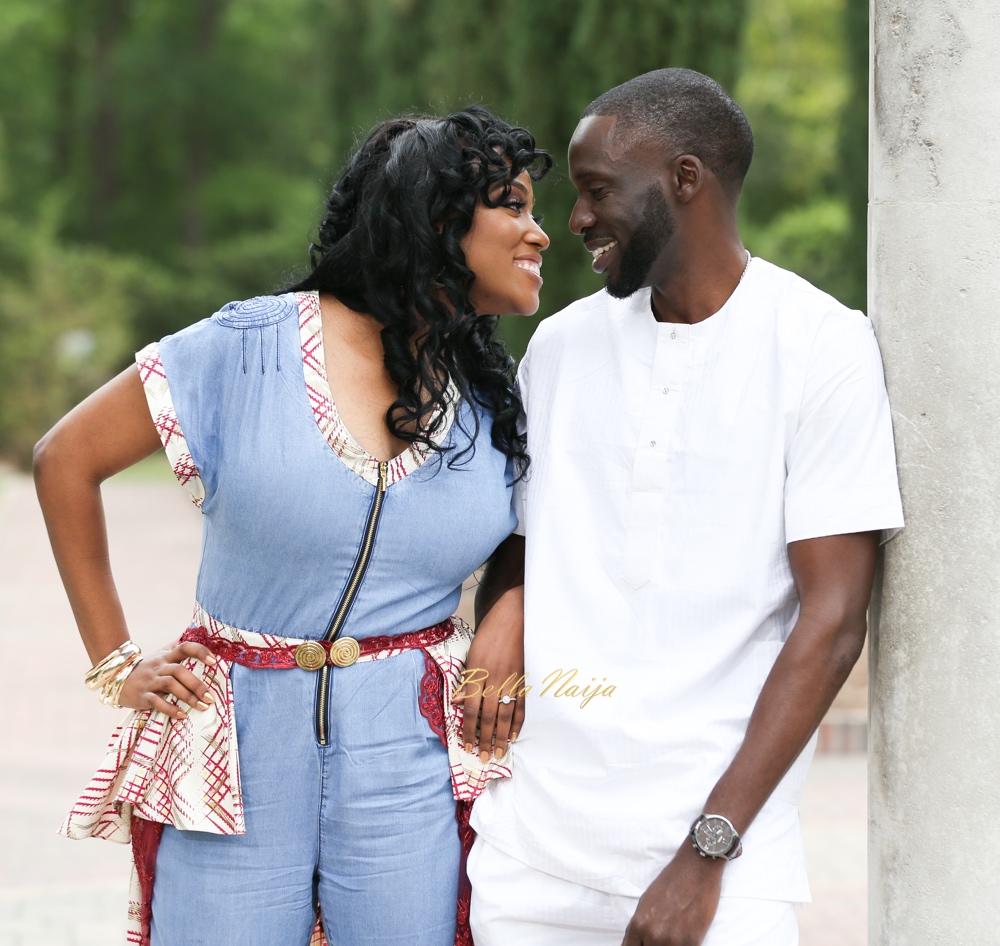 Kim remembers it like it was yesterday because she thought it was a scandal night (one of her favorite shows)! She agreed to go with Flash, and when they got to the Kenneth Cole store in the Galleria, Kim kept noticing that his sister was looking for items and taking her time even though the store was about to close. Kim remembers thinking I hope we can get to the garage where we parked in time before the mall closes.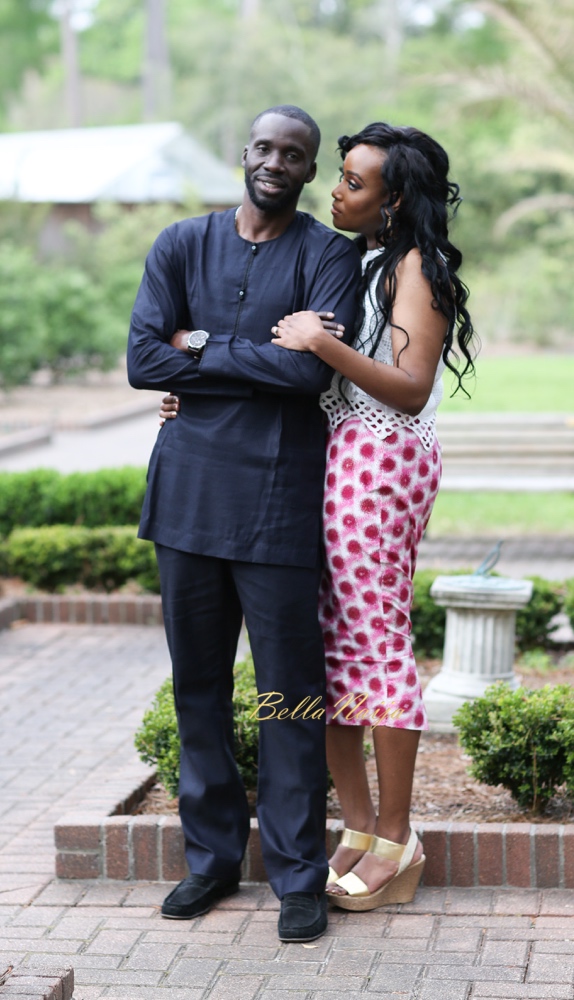 She went to his sister's to see if she could help her find what she was looking for, and before she knew it, Flash took out her cell phone camera and told Kim to turn around. At first Kim was confused and didn't know what she was talking about, but when she turned around Niyi stood behind her and said "surprise" and then he said "I have an even bigger surprise" and got on one knee and asked Kimberly about him to marry.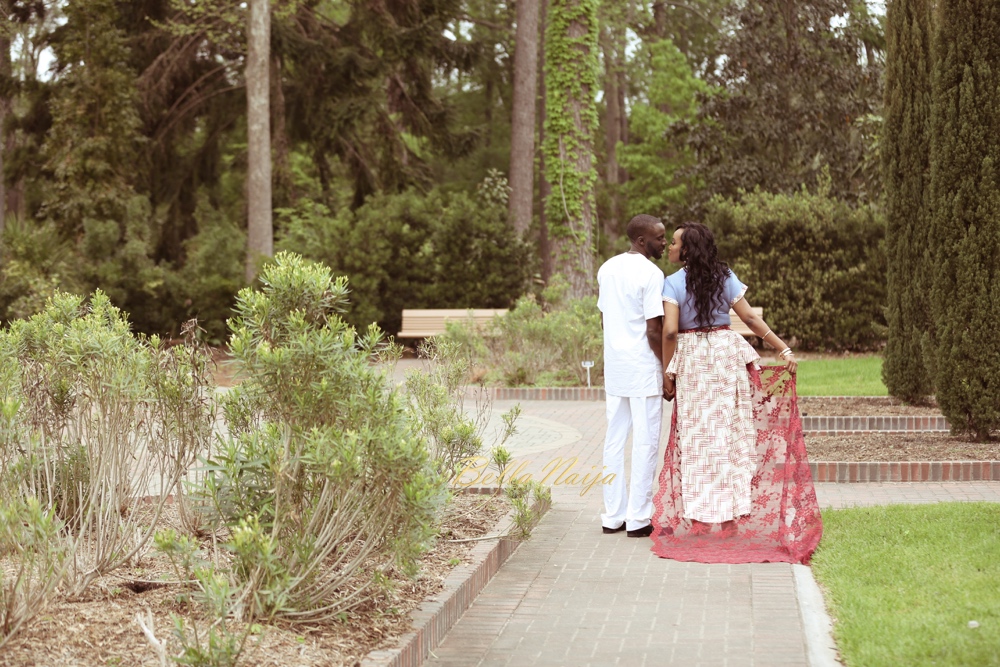 At that point her mind was on another planet because everything was going so fast. She just remembers being totally shocked, speechless, and nervous, which is so crazy because she's known for being the queen of surprises.
The place was packed with friends and the Kenneth Cole store staff all clapping. We agree it was truly an amazing surprise that we will never forget.
Advice for couples
After our amazing wedding experience, we are so grateful to our family, friends, wedding vendors, and wedding planner A Conceal Affair for helping us. The tips we have for engaged couples are …
1. Don't worry about the wedding … everything will come together even if it doesn't seem like it is. 🙂
2. Hire a really great planner!
3. Get a really great photographer!
4. Keep your wedding procession as short as possible to avoid additional expense and drama
5. Remember to have fun and enjoy the moment!
~ White wedding | Photography: Keith Cephus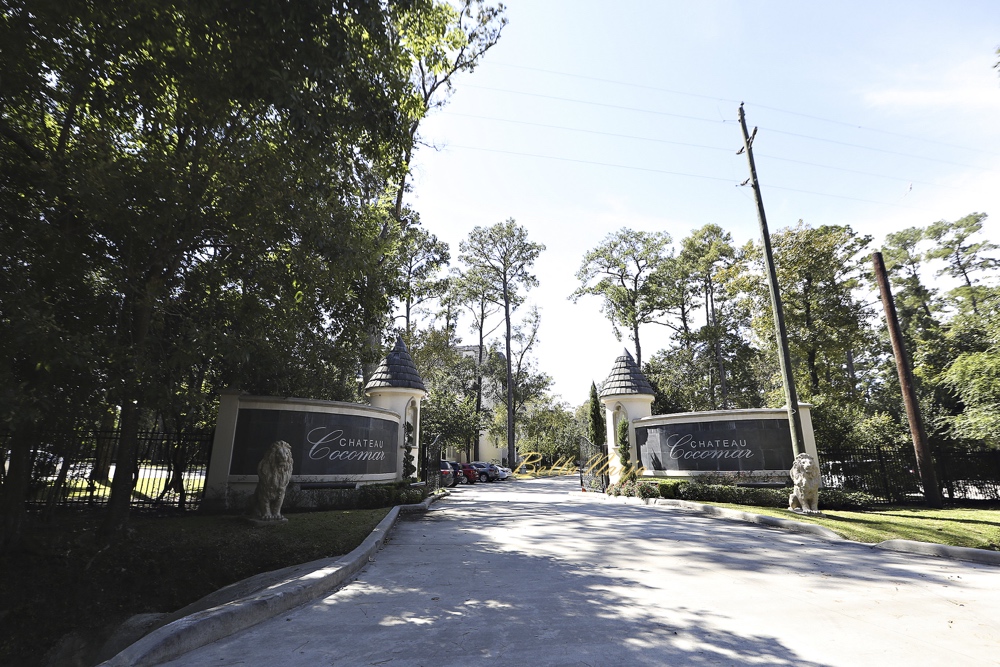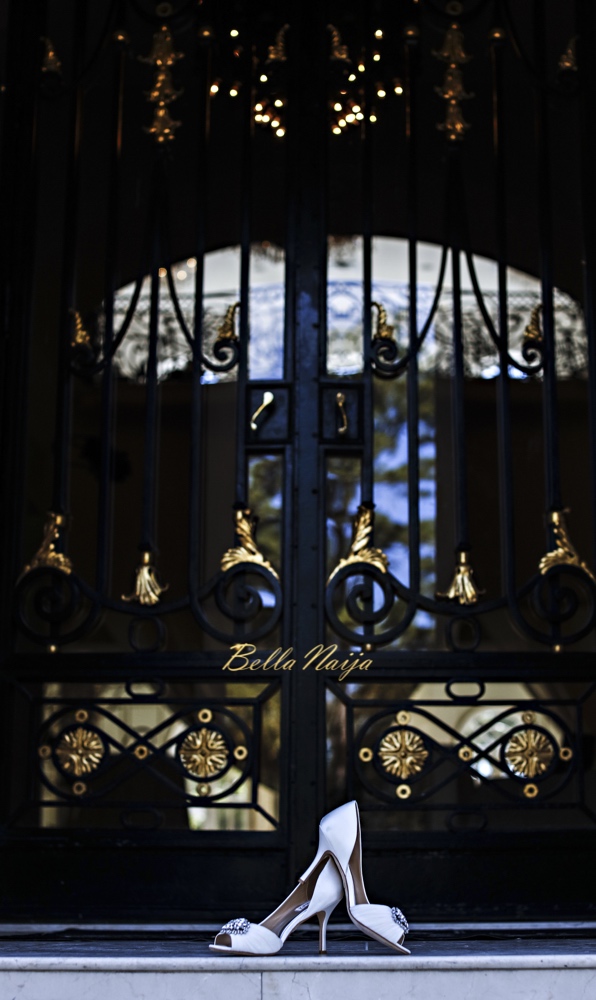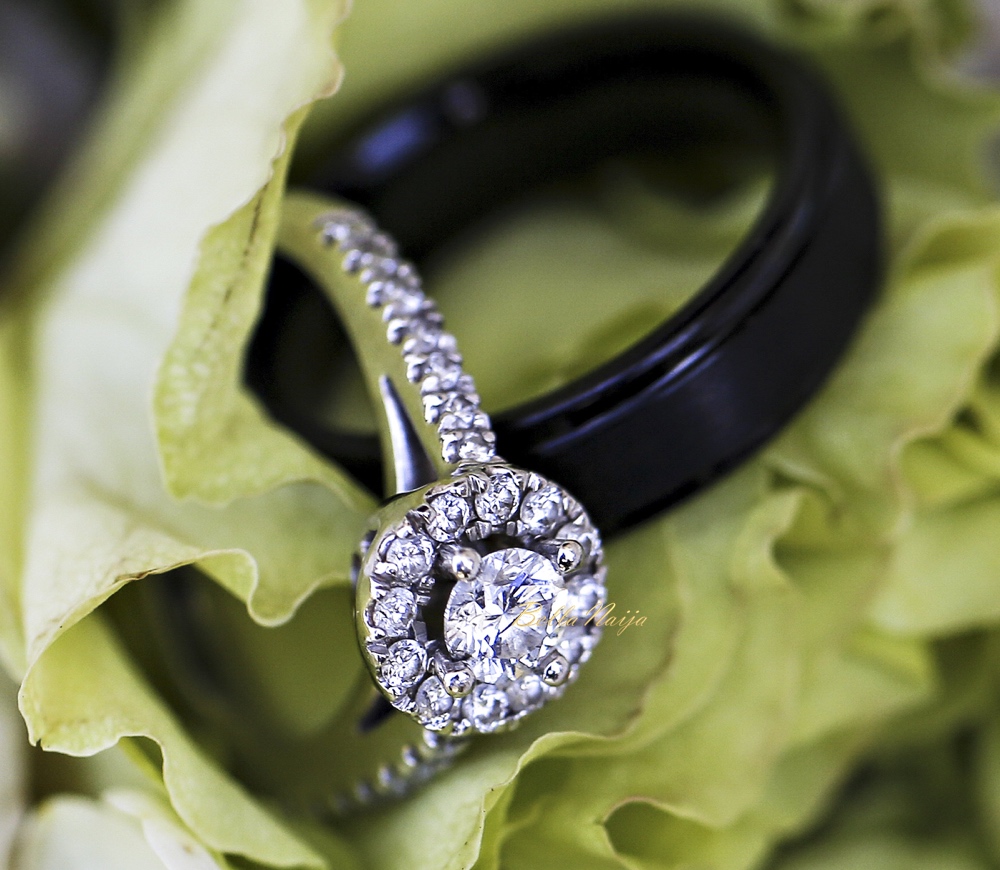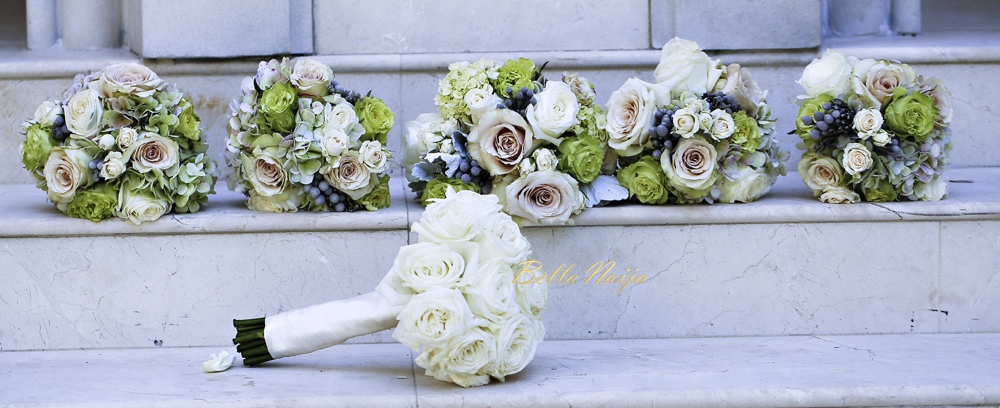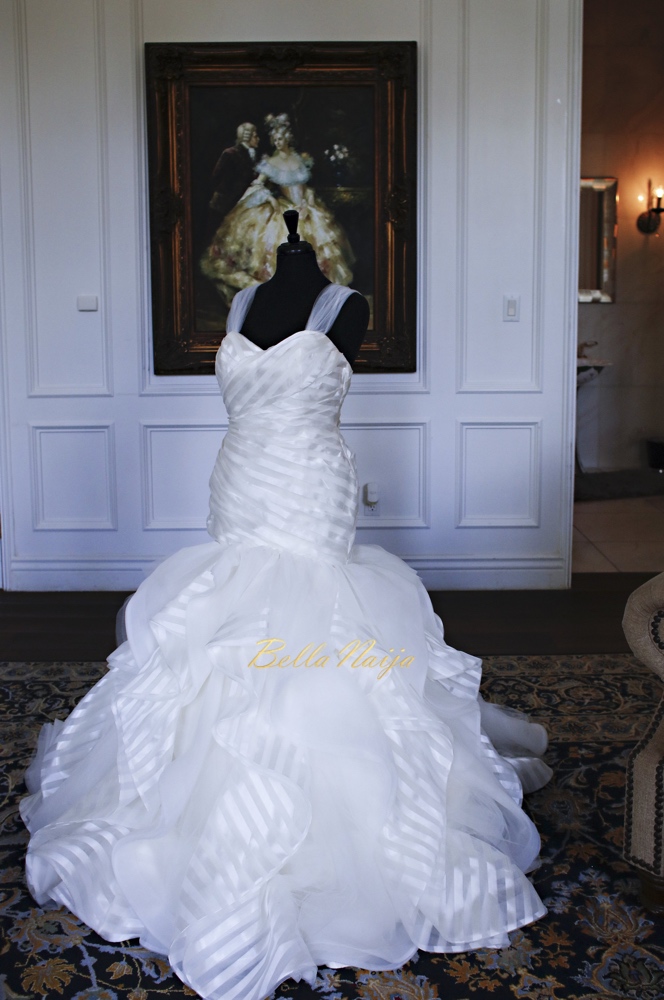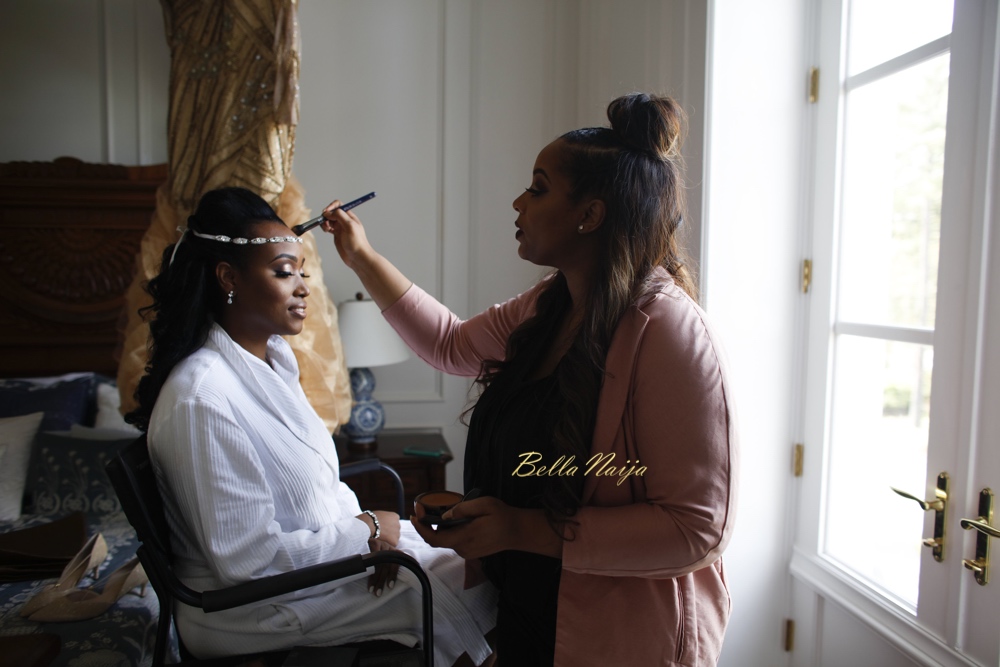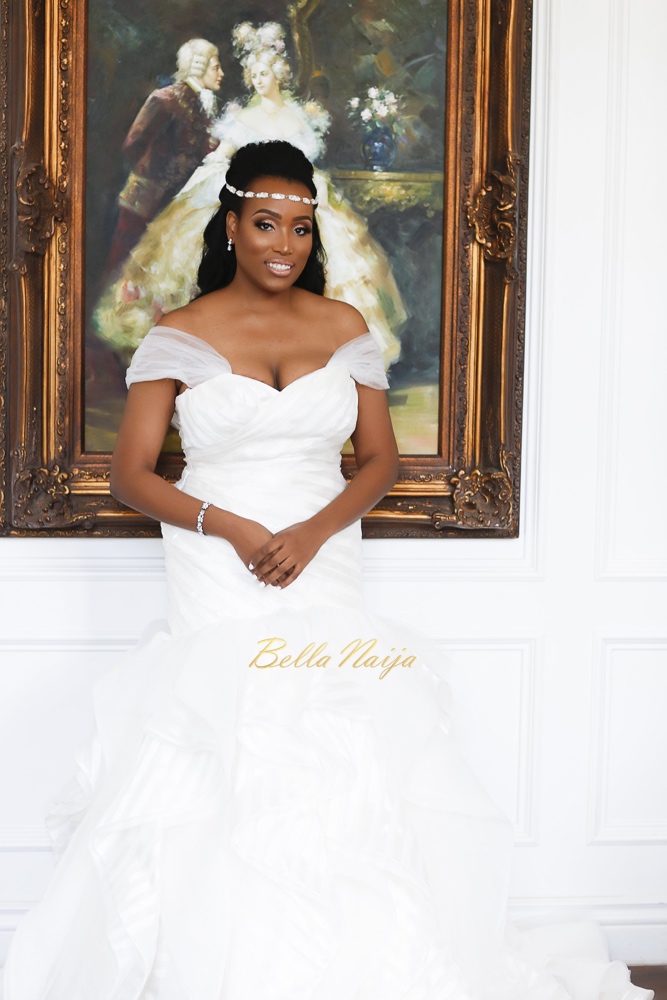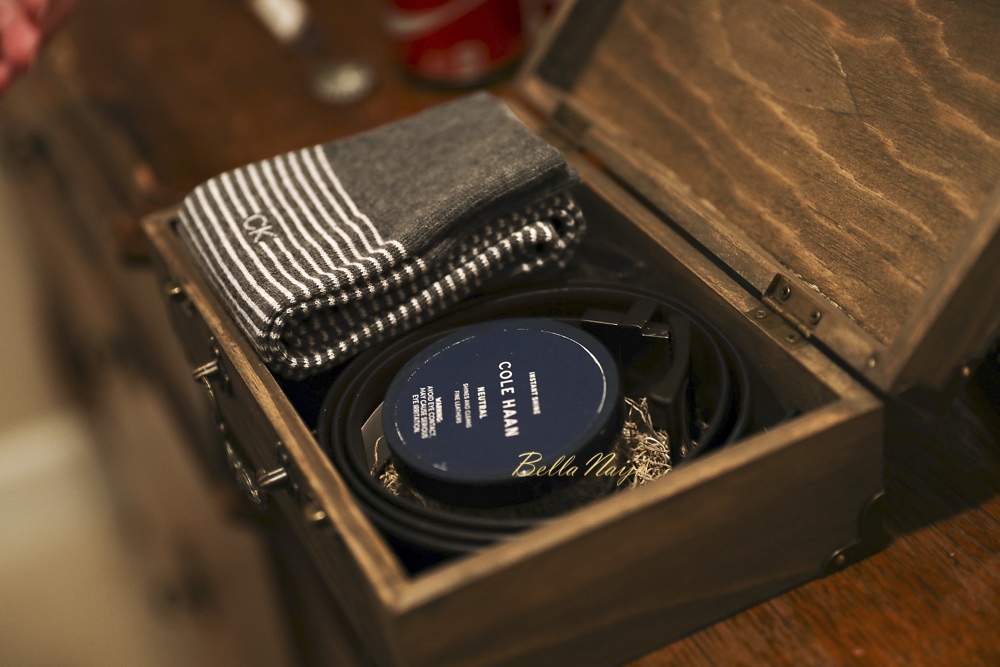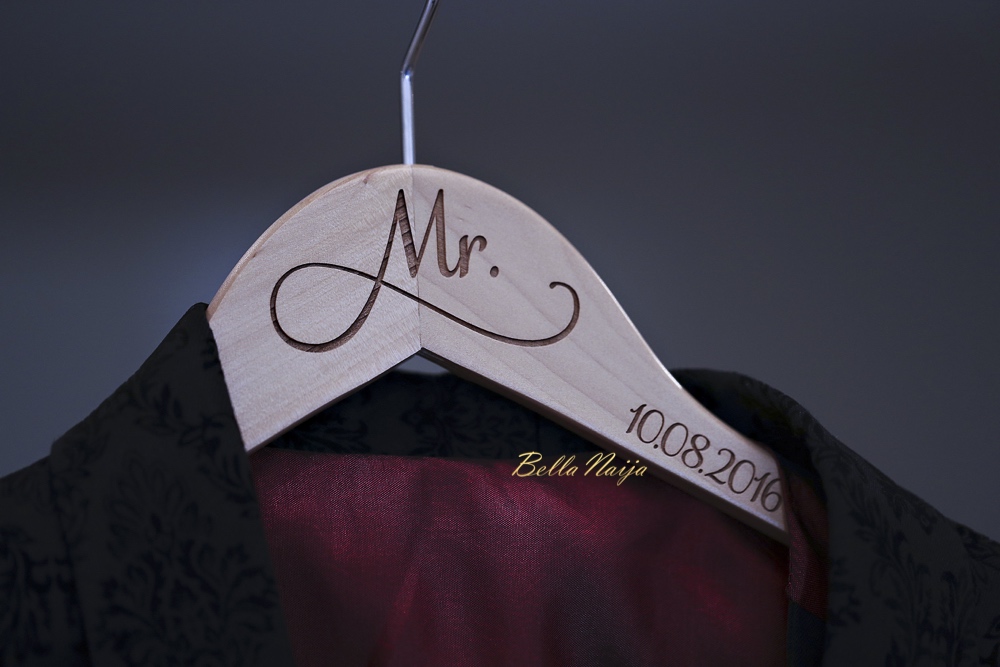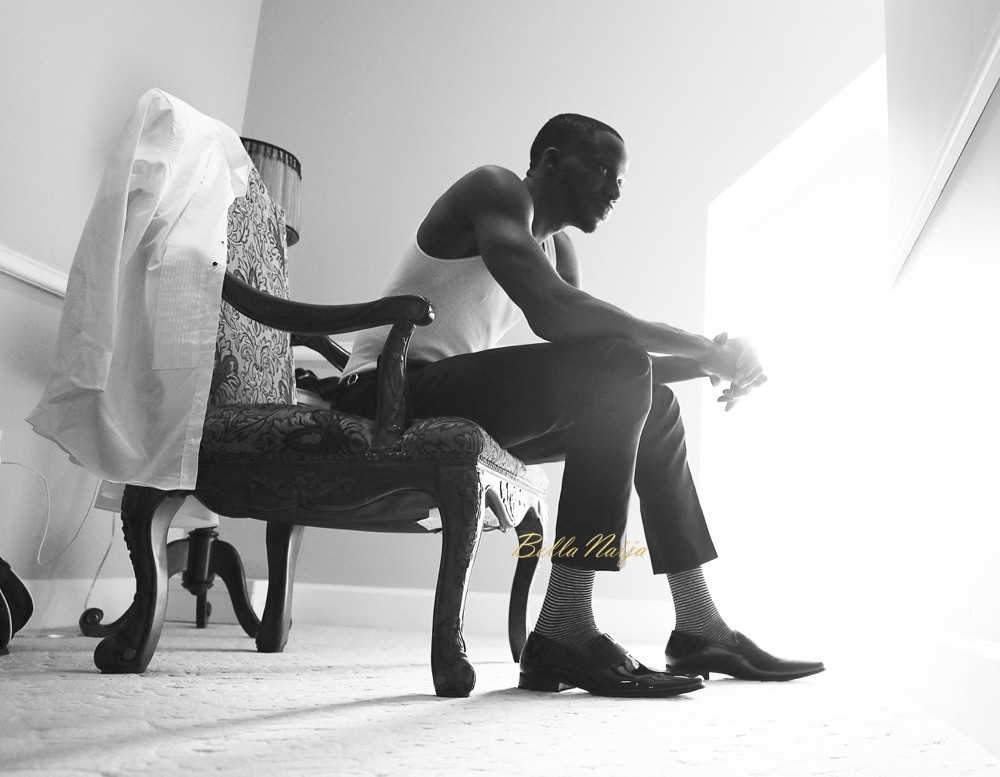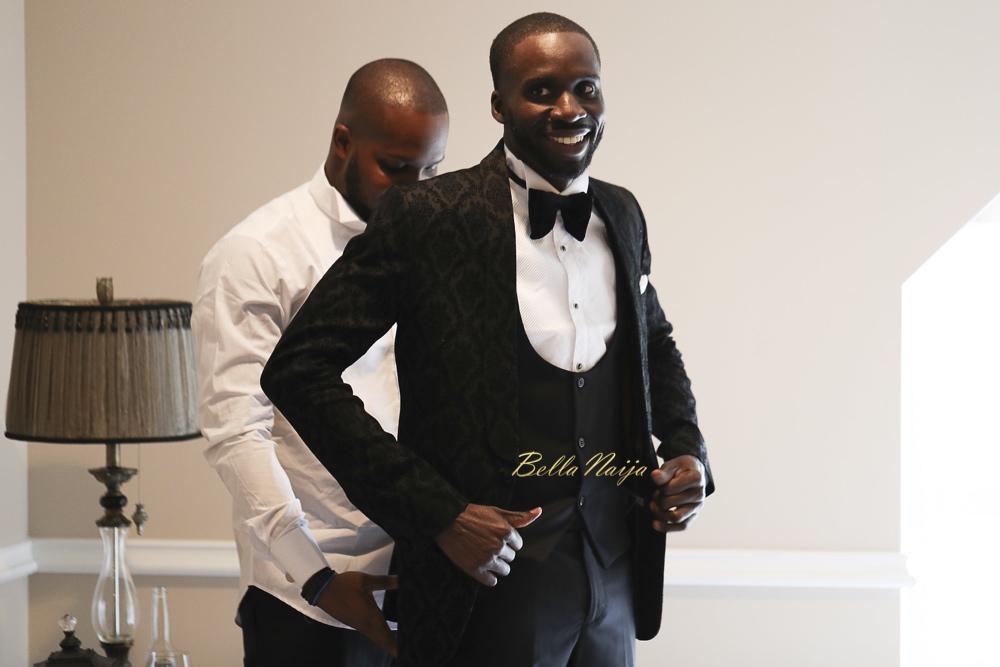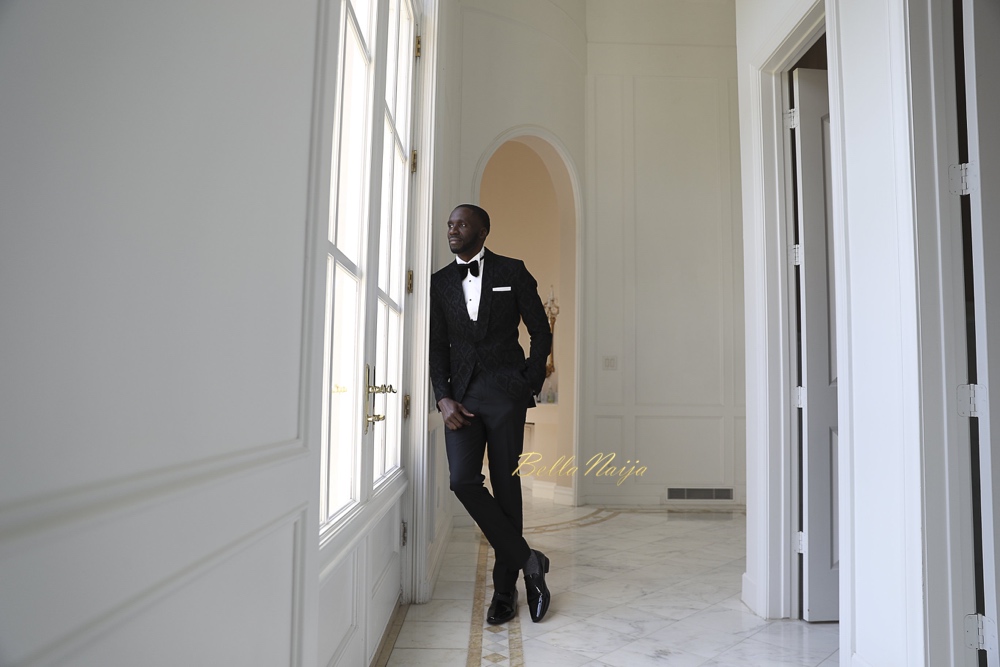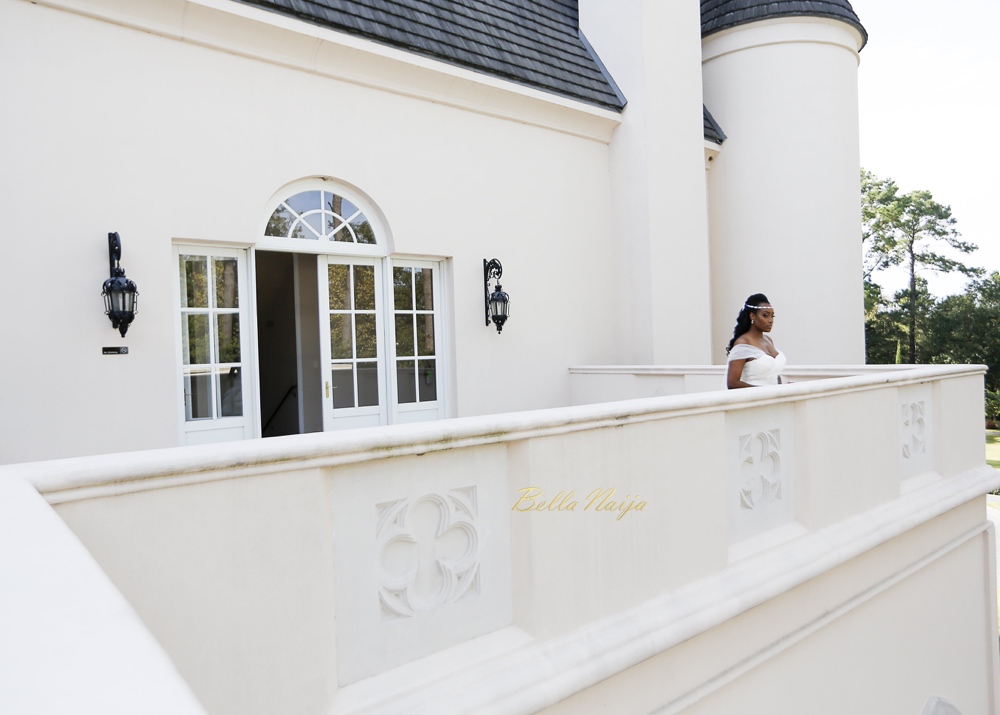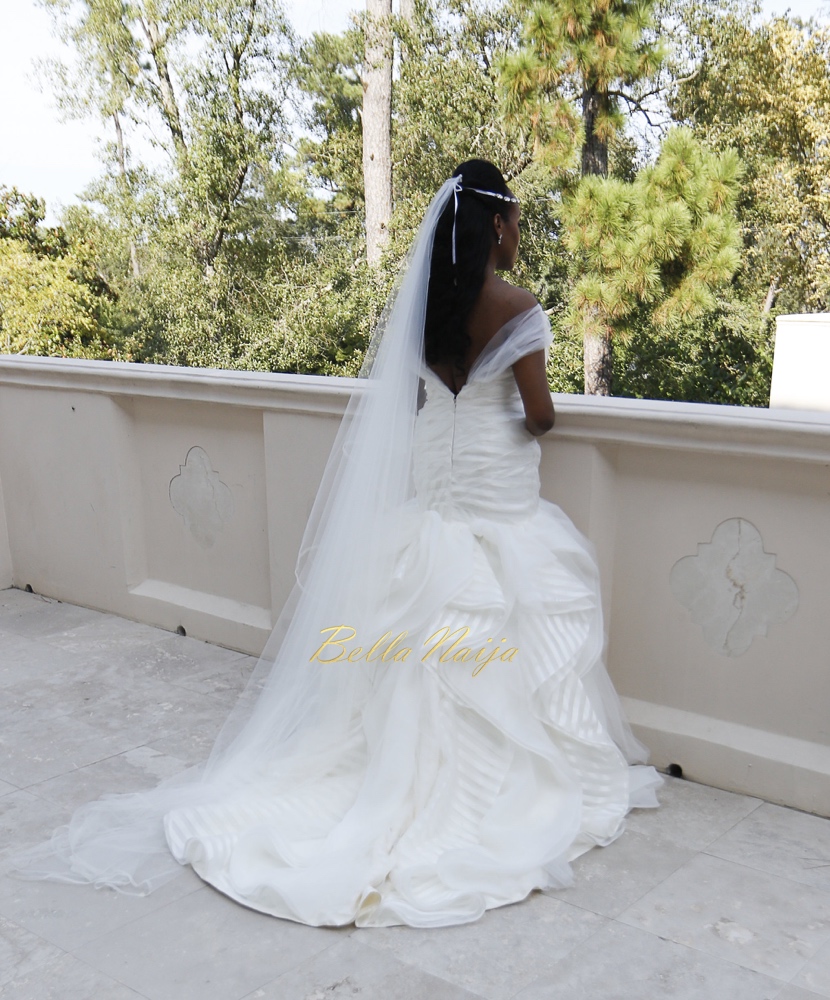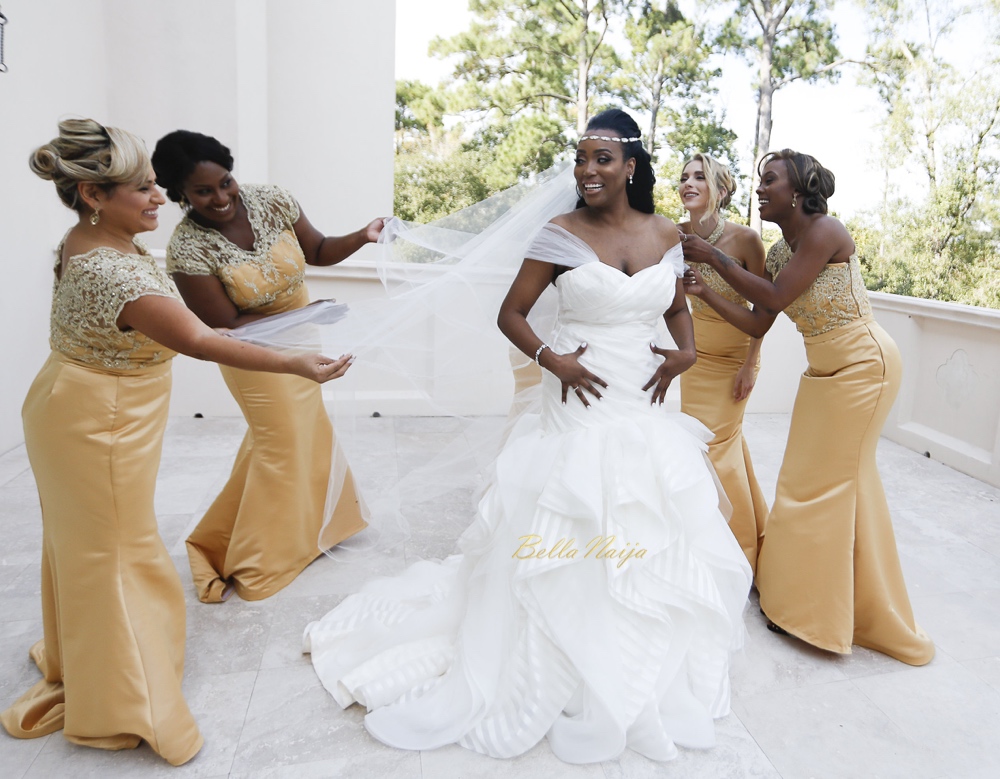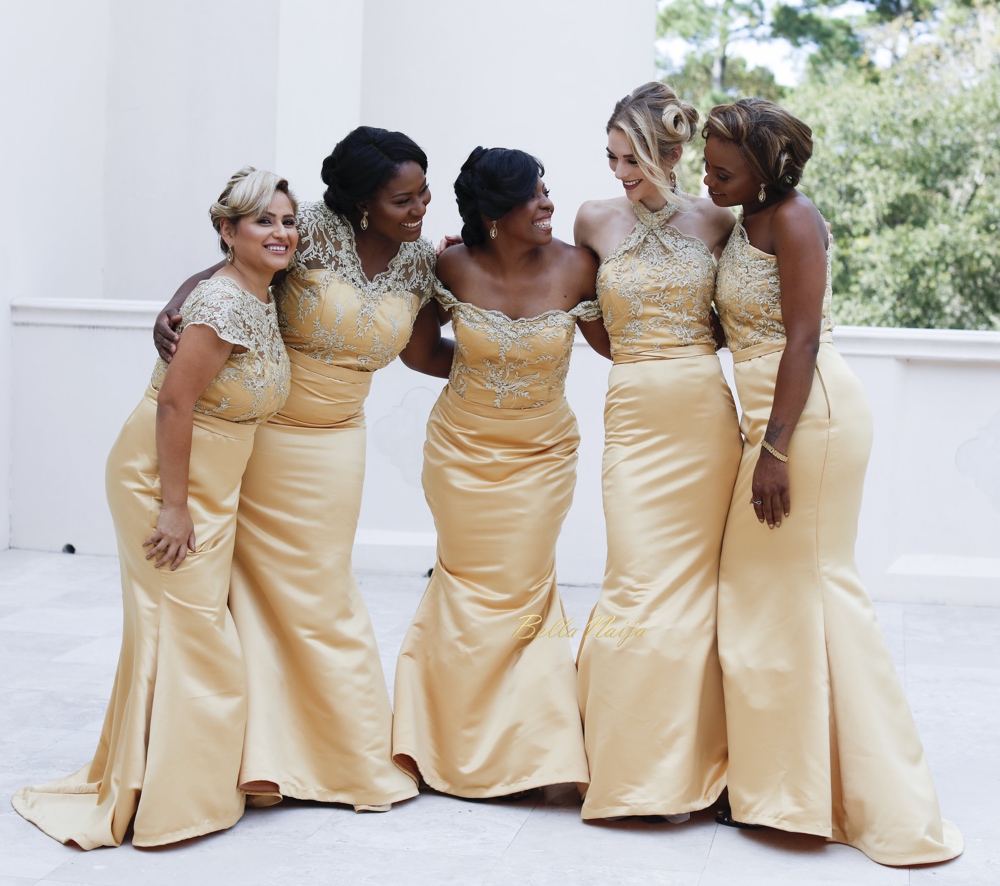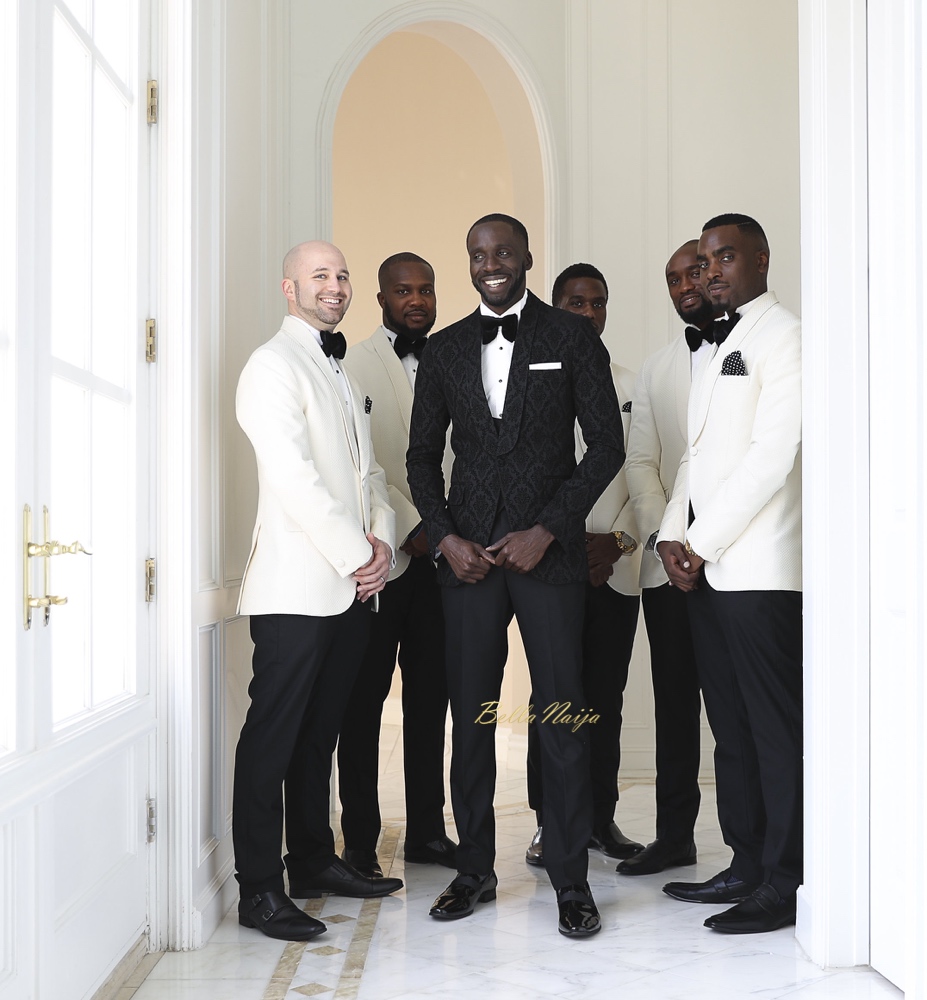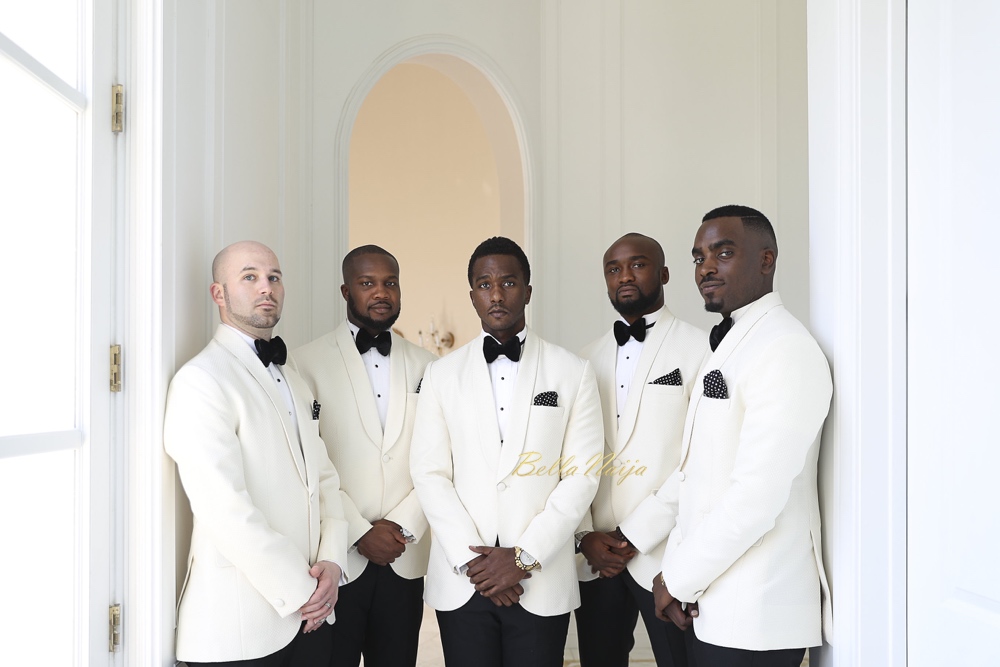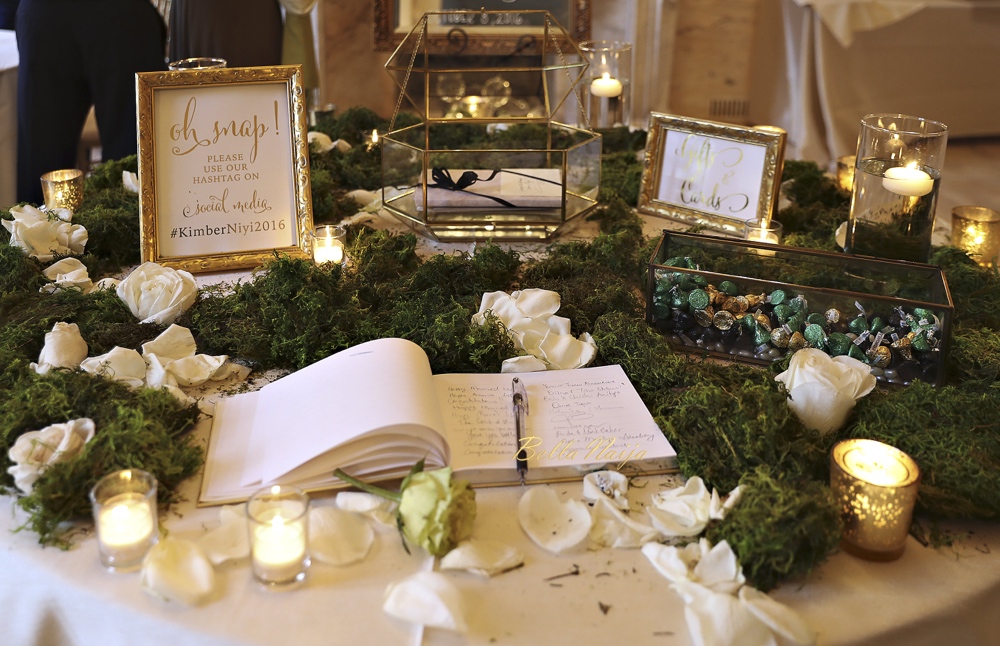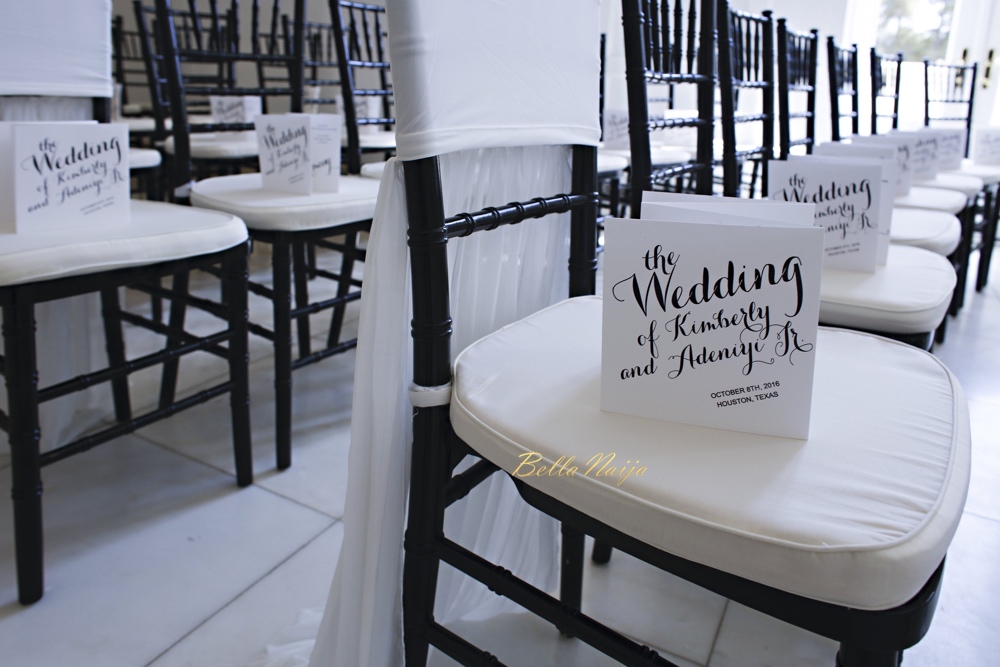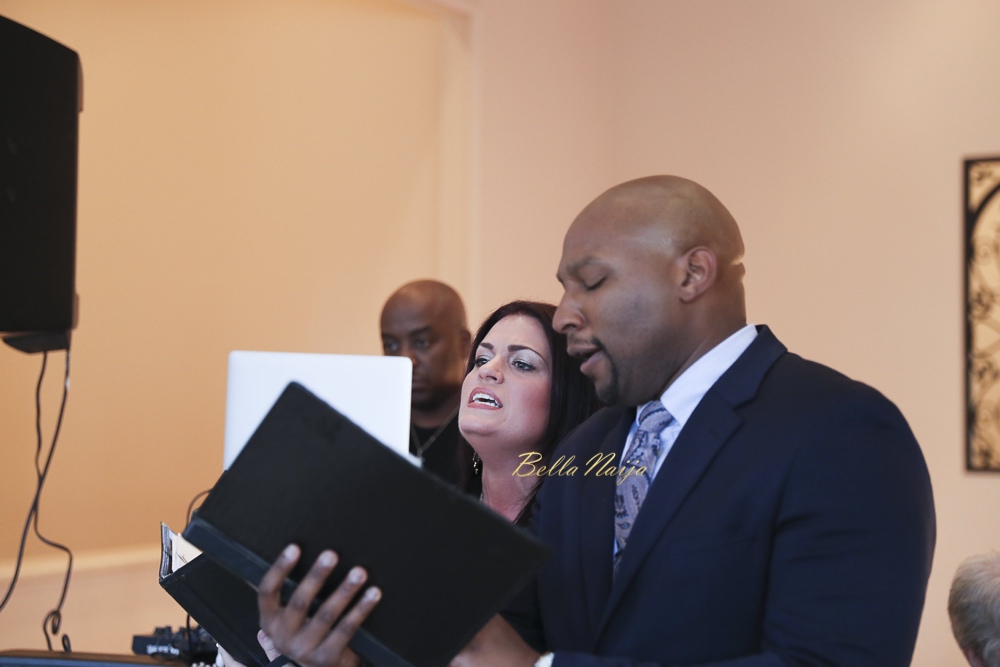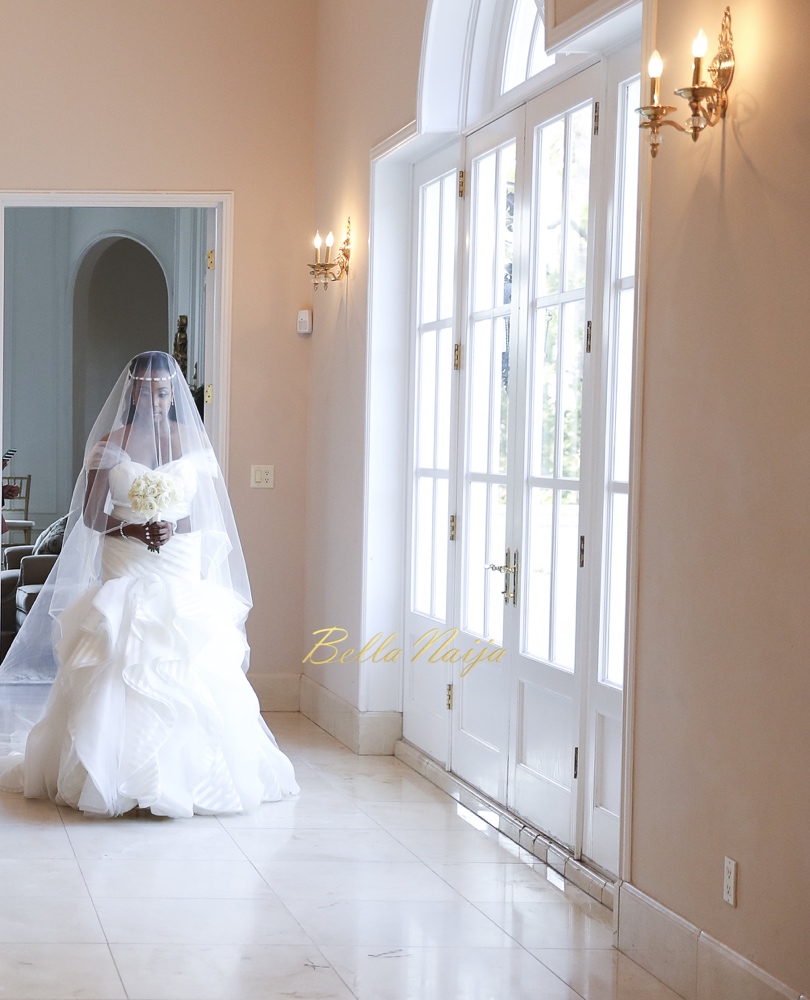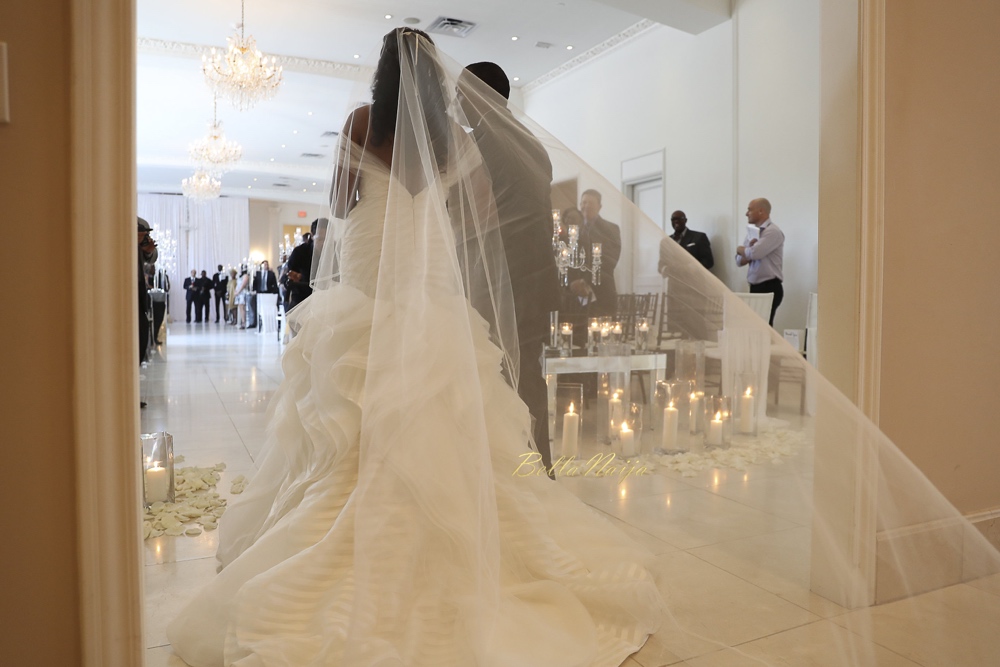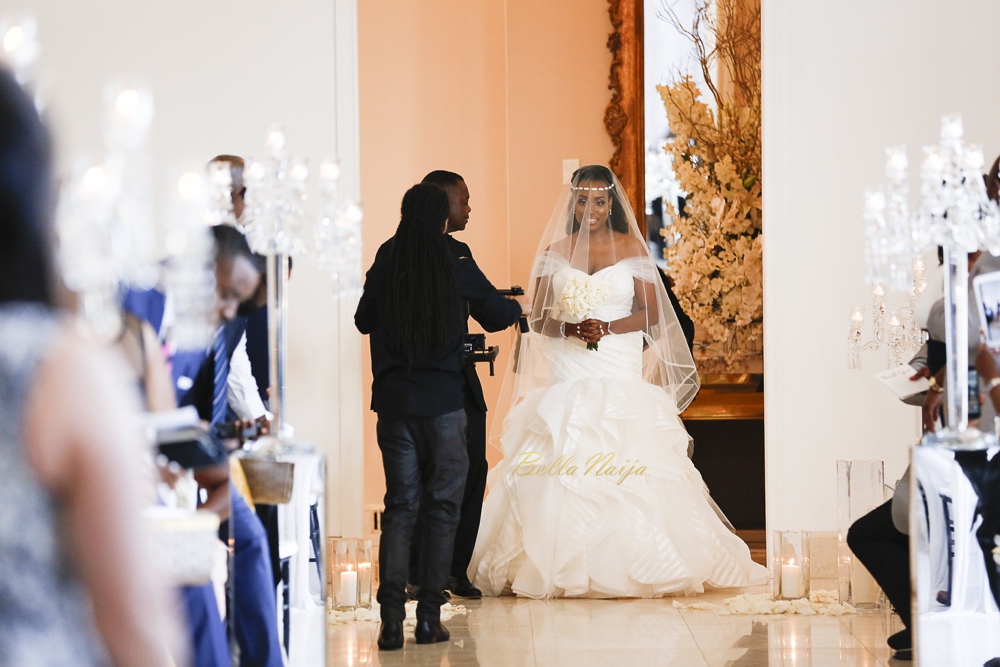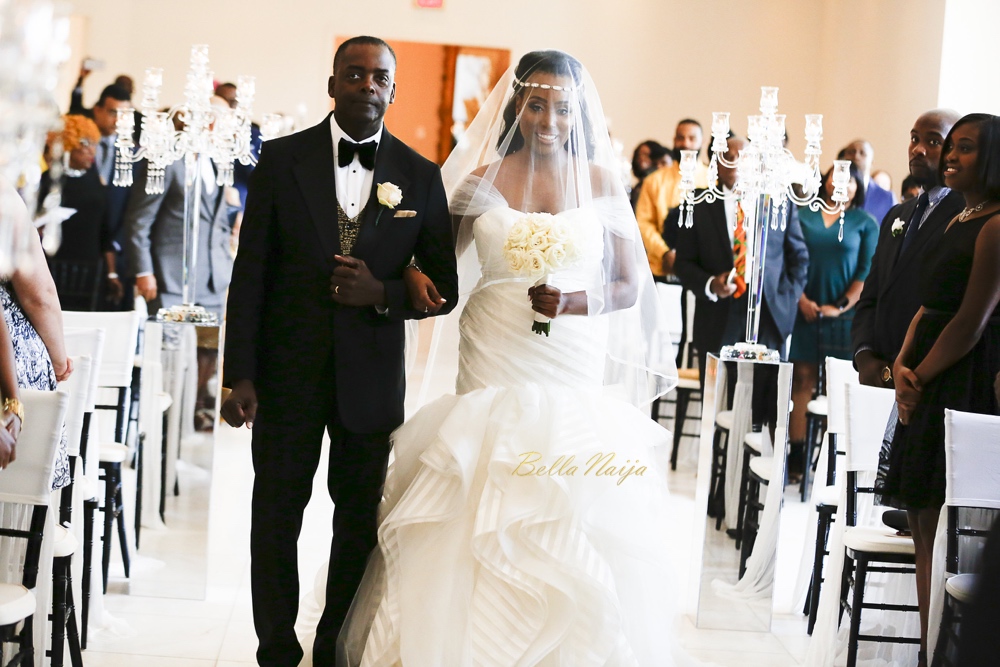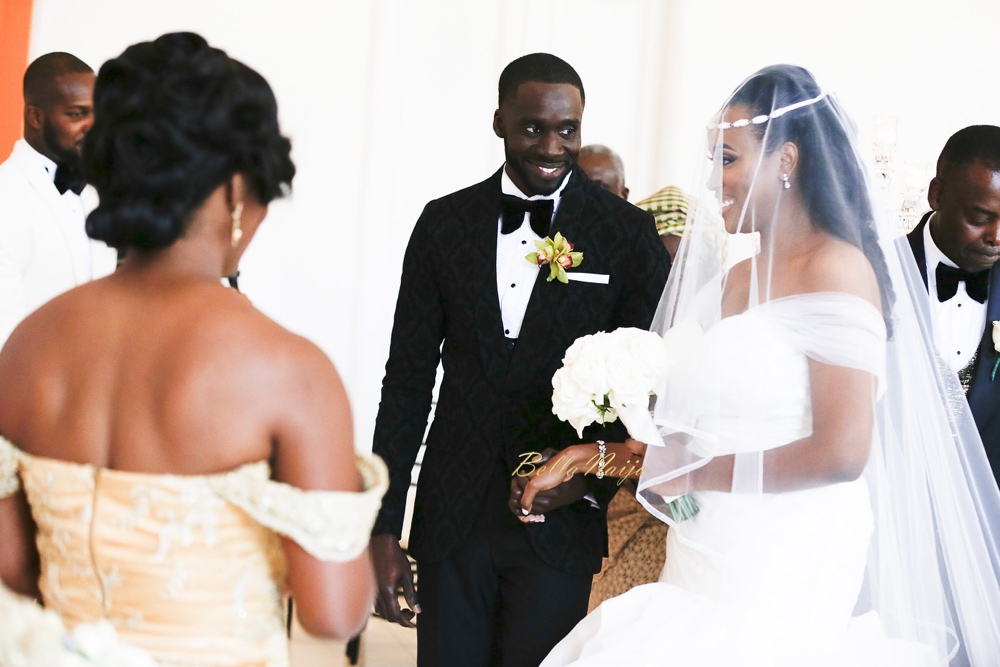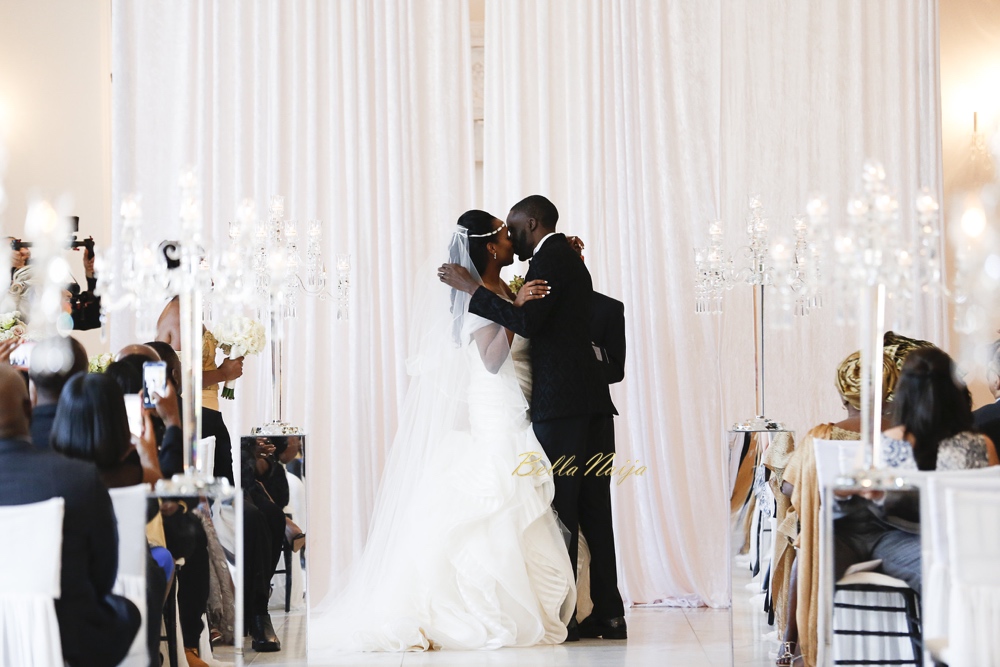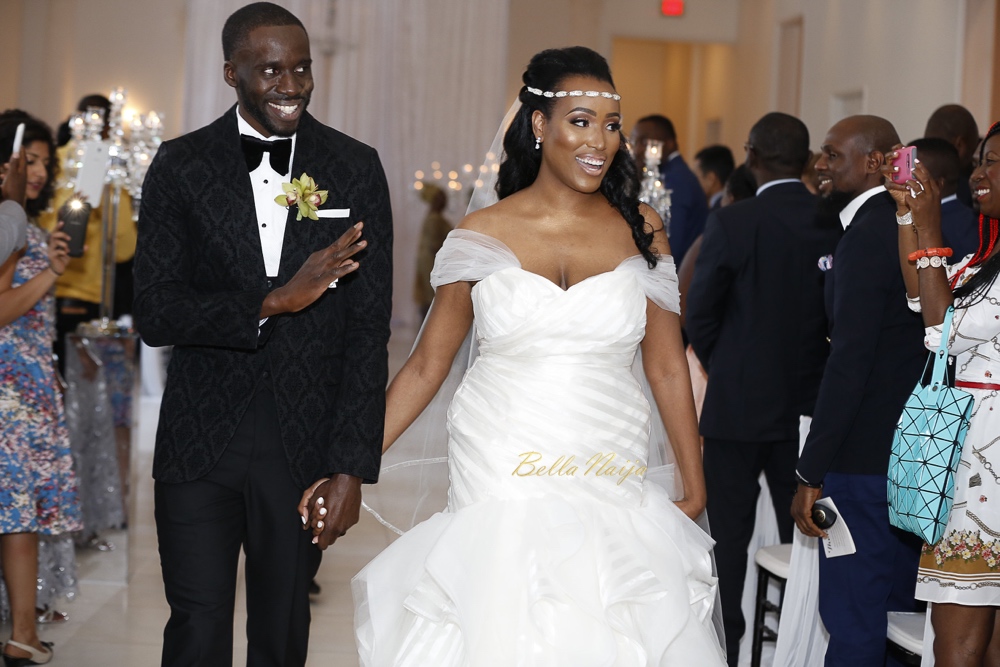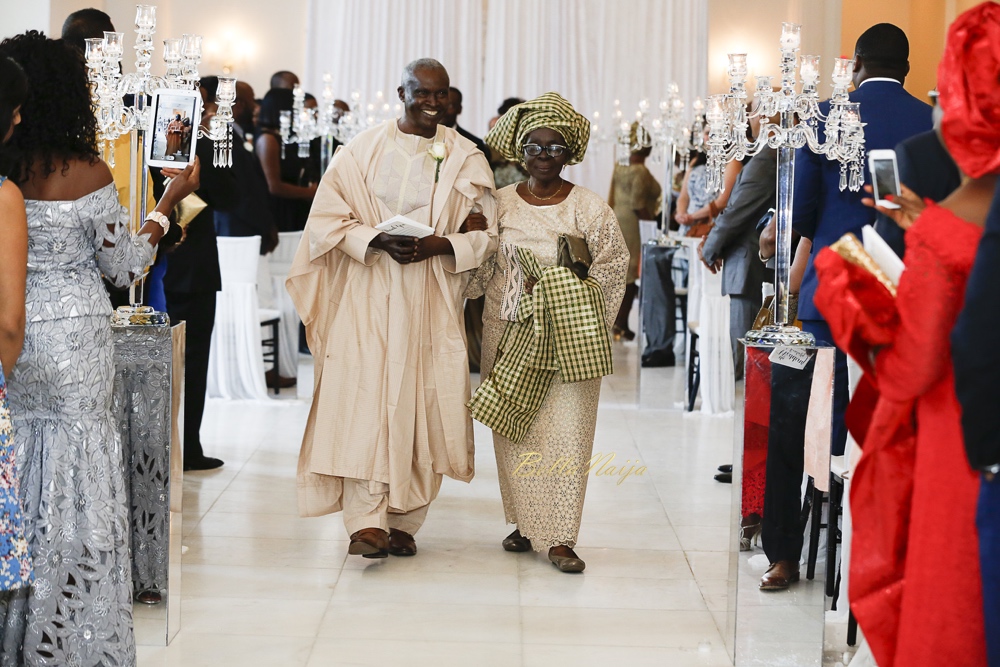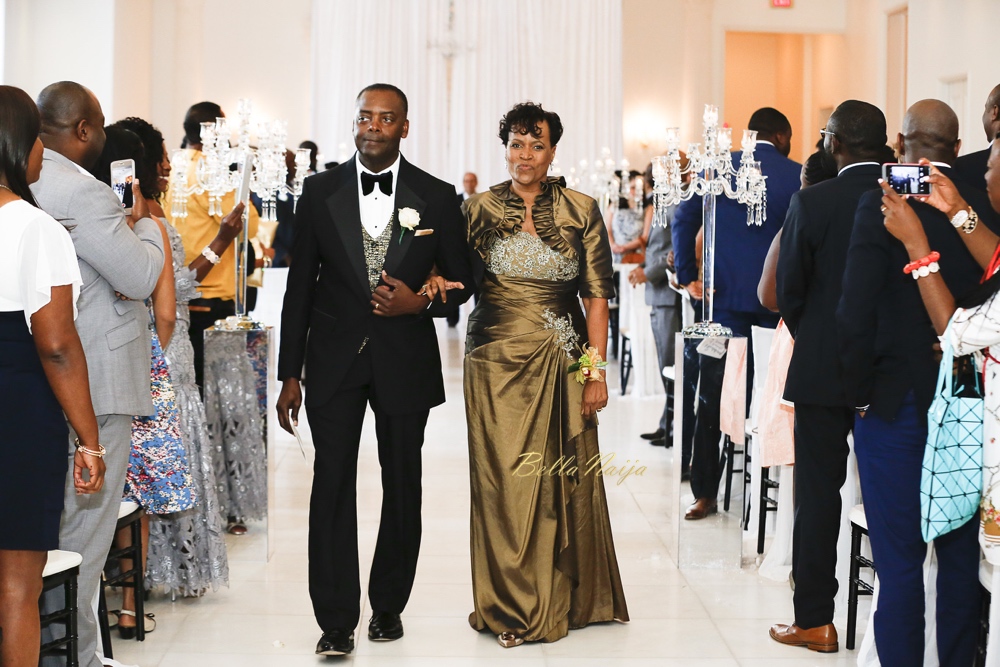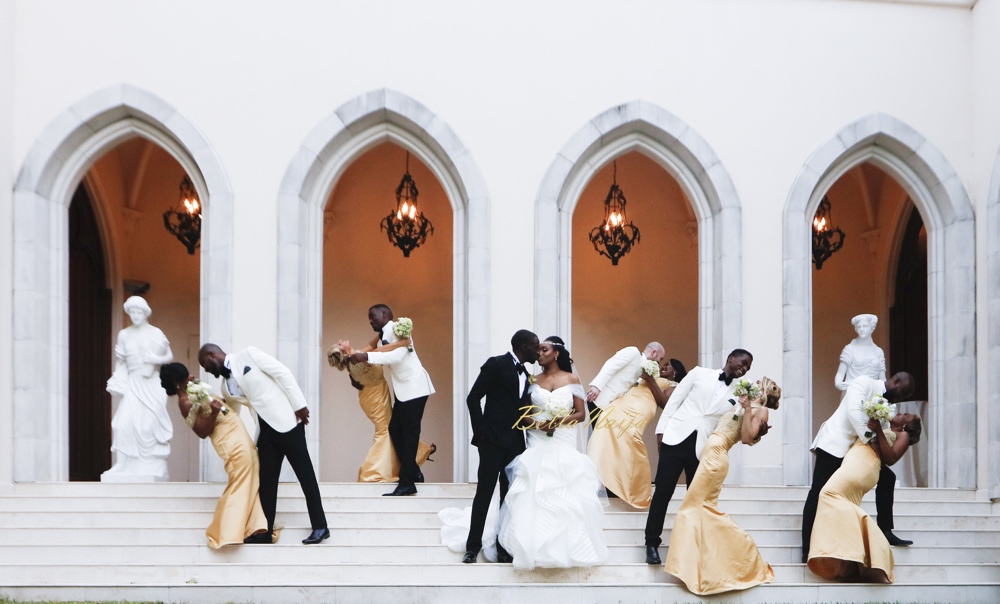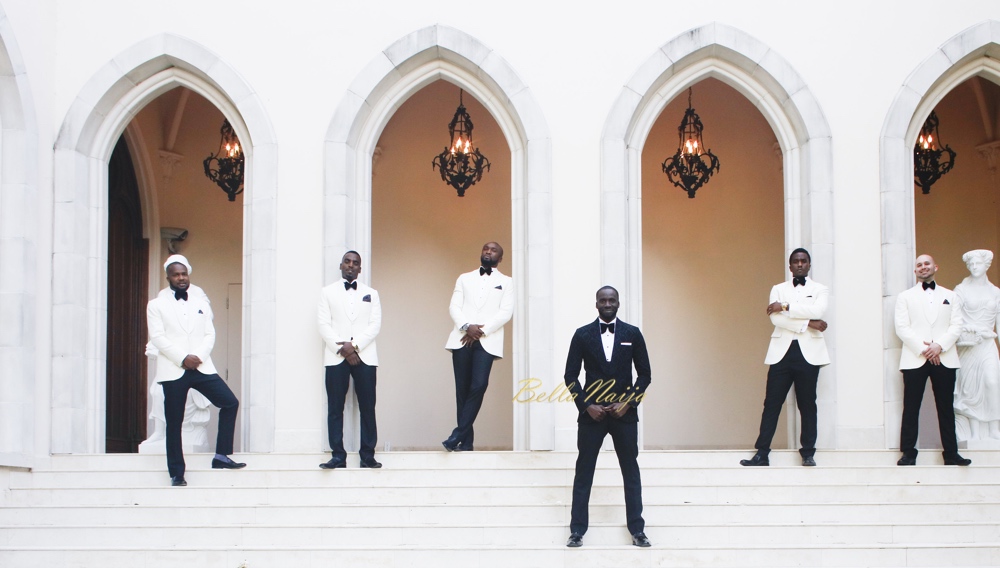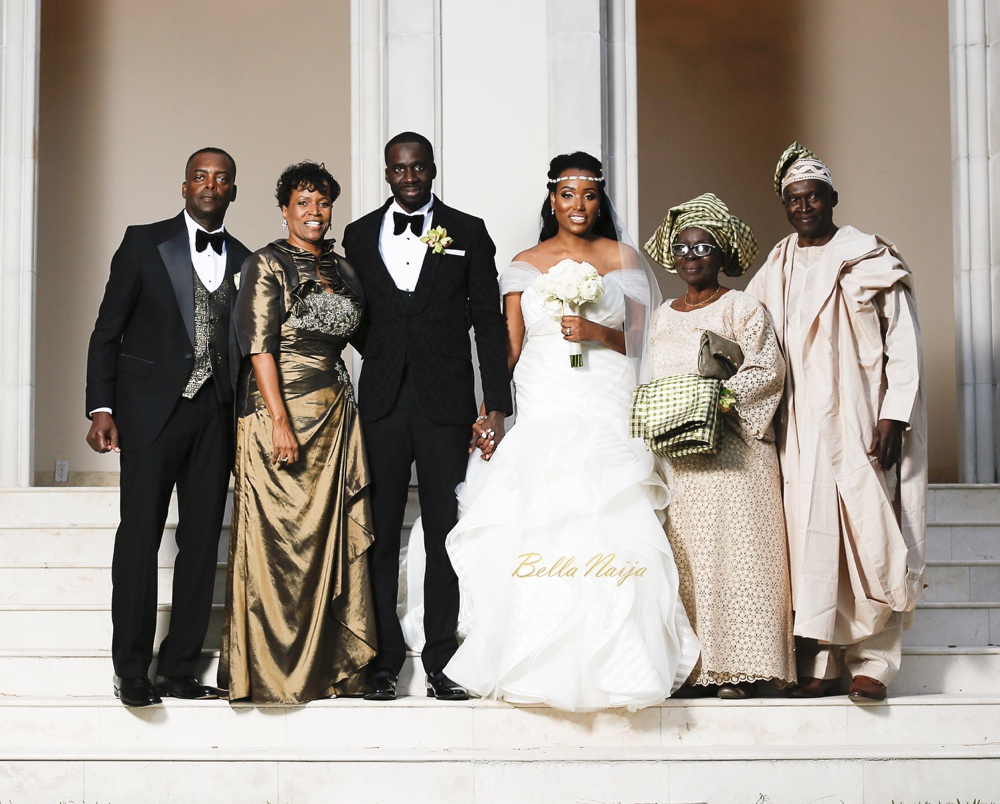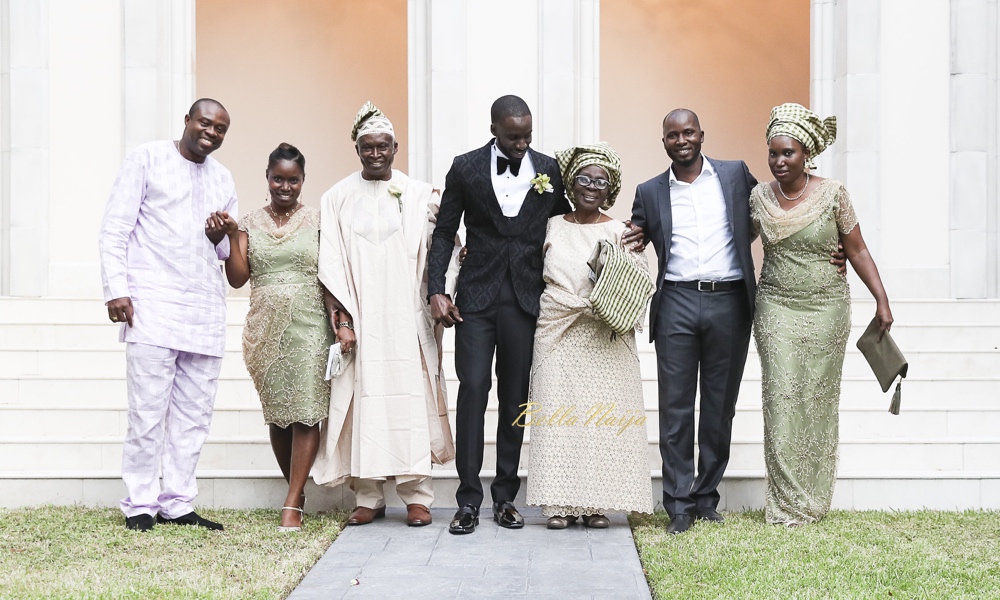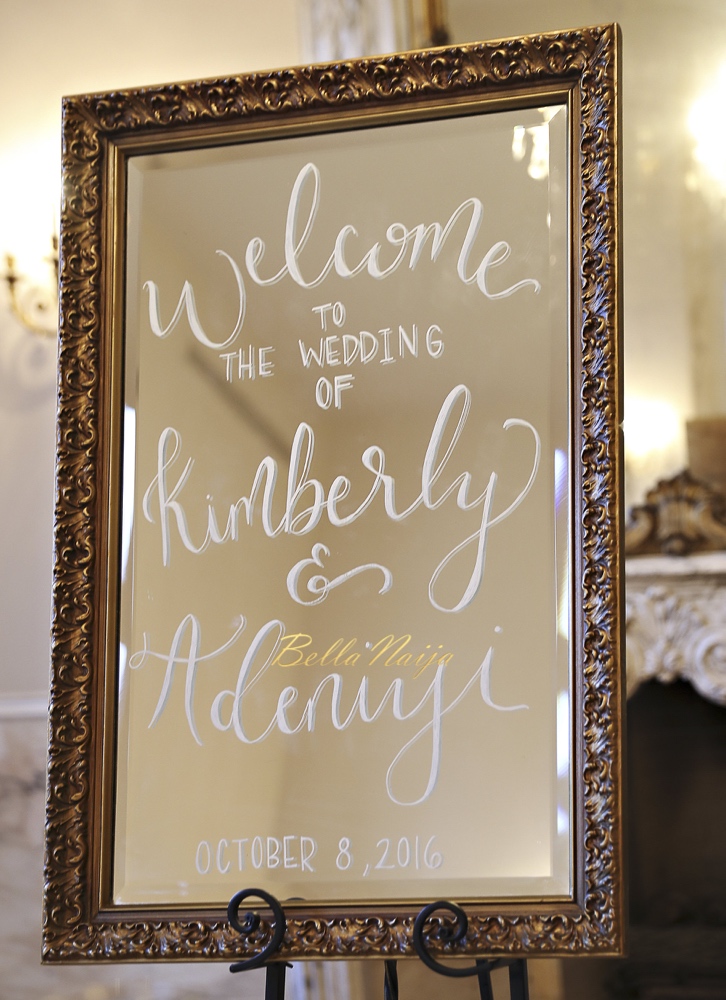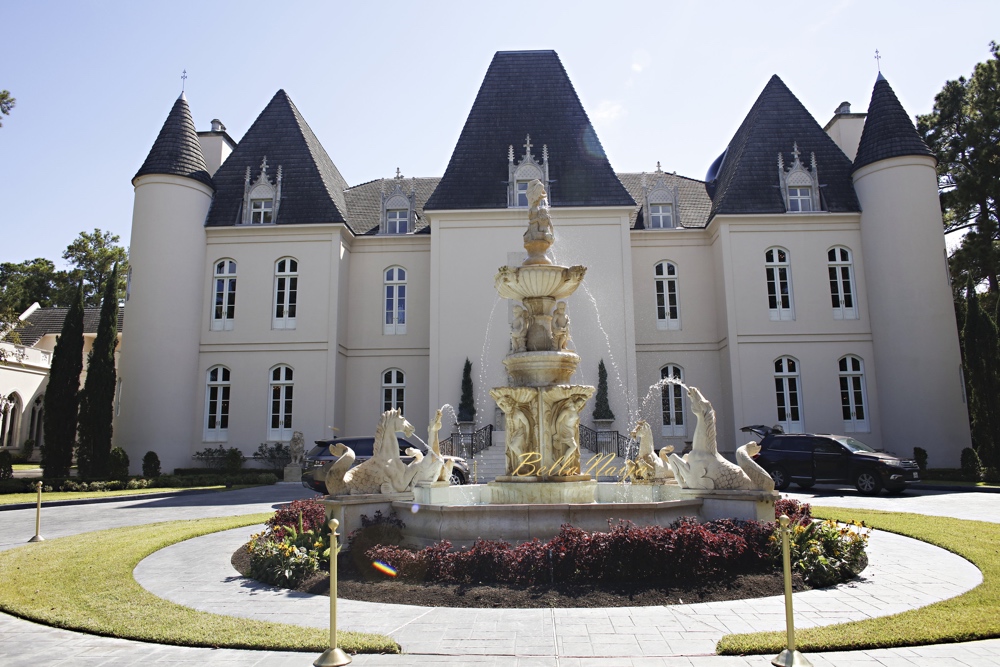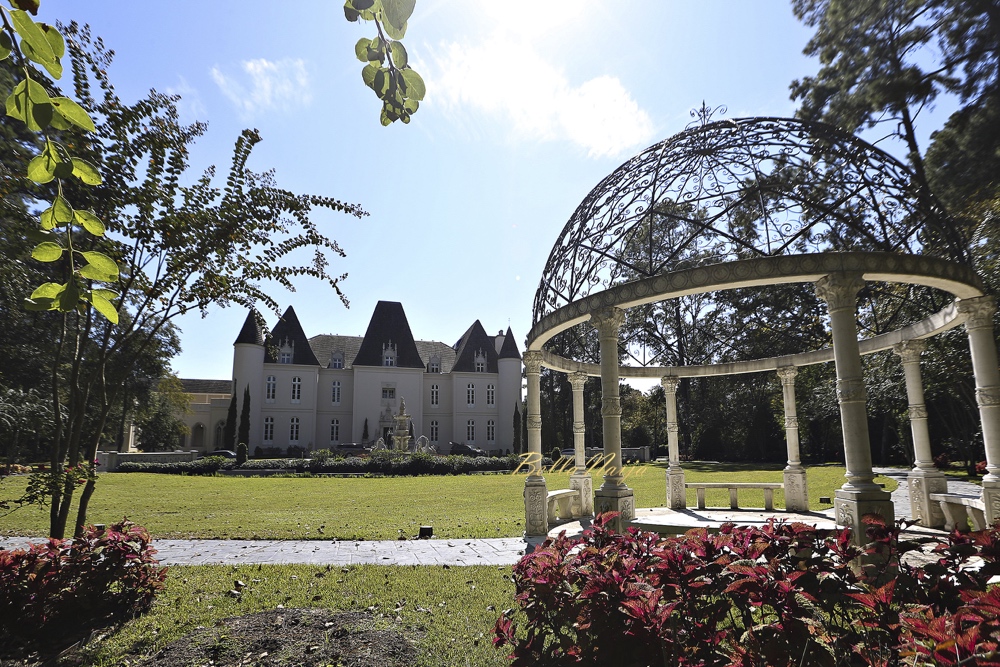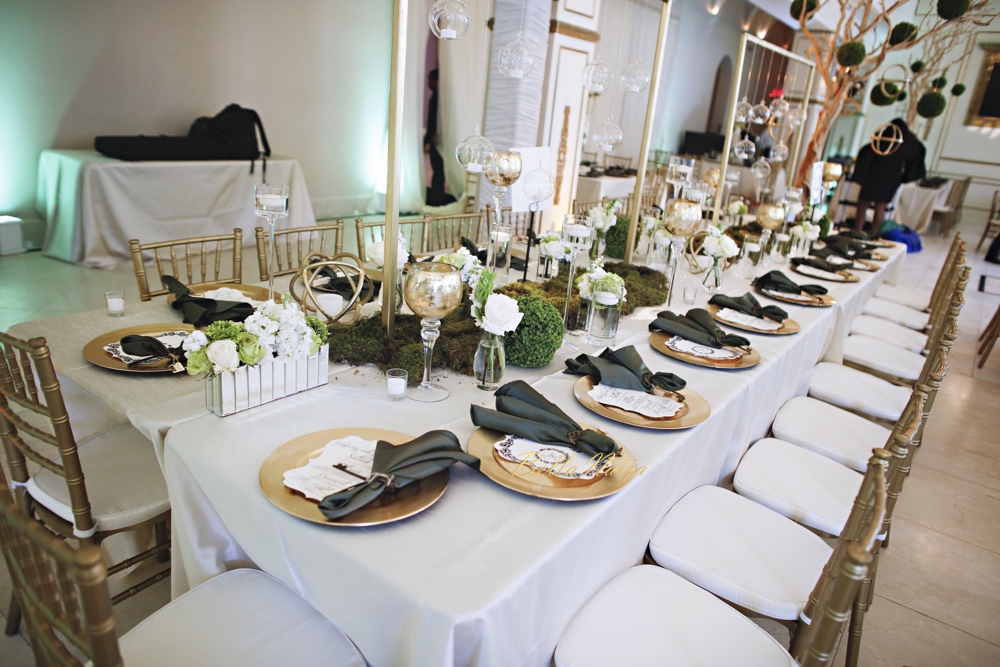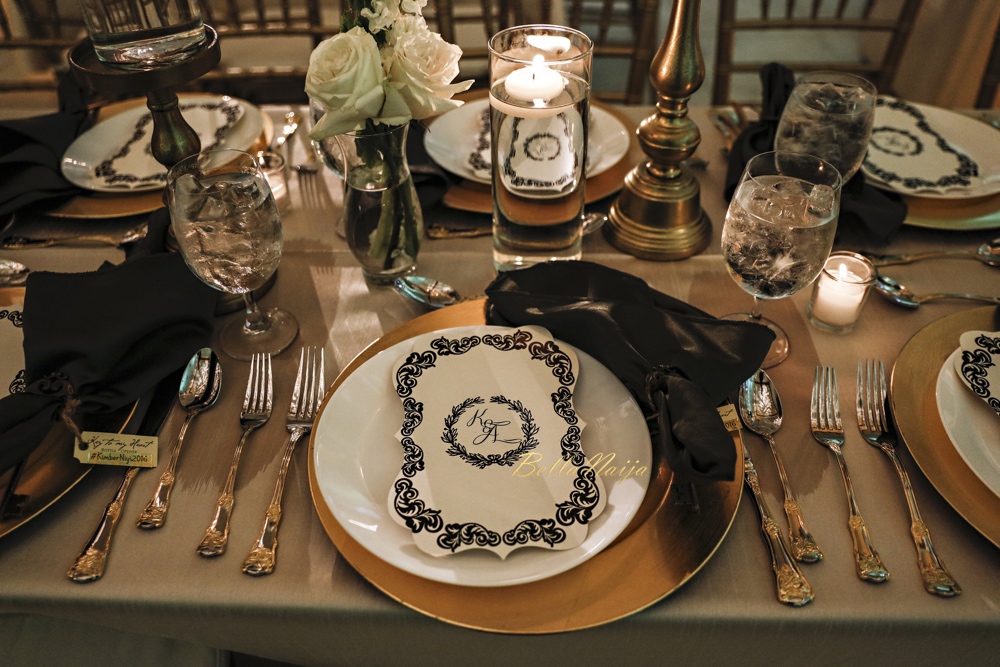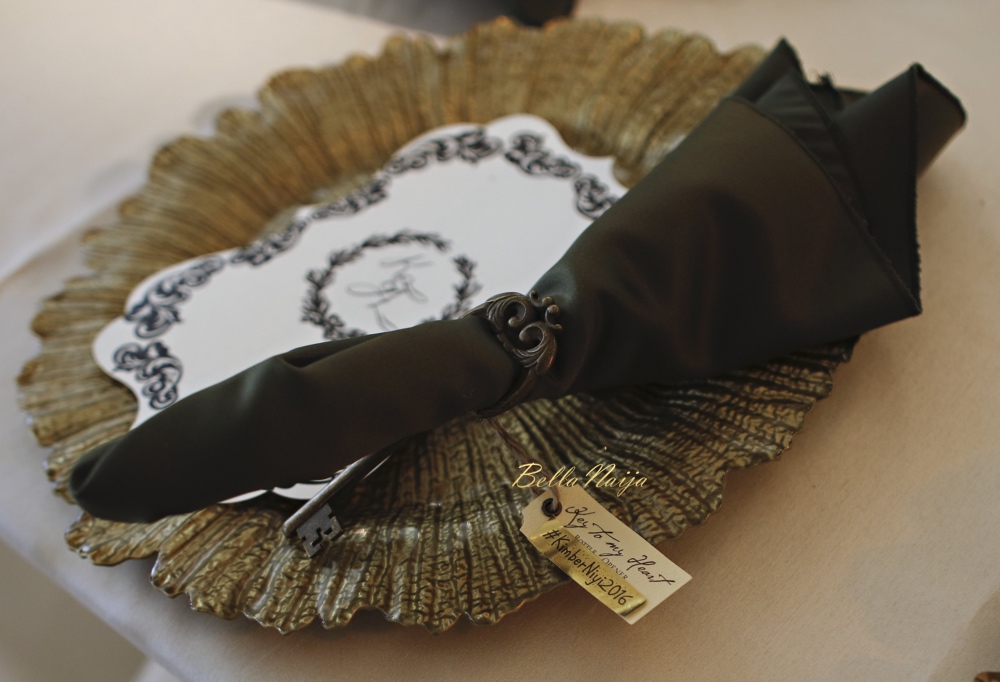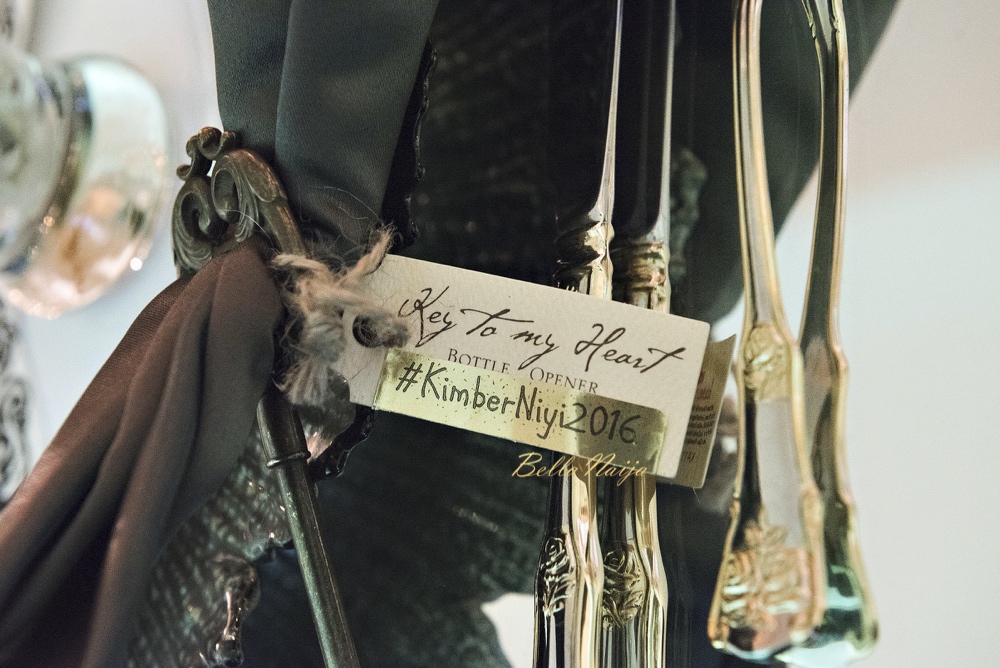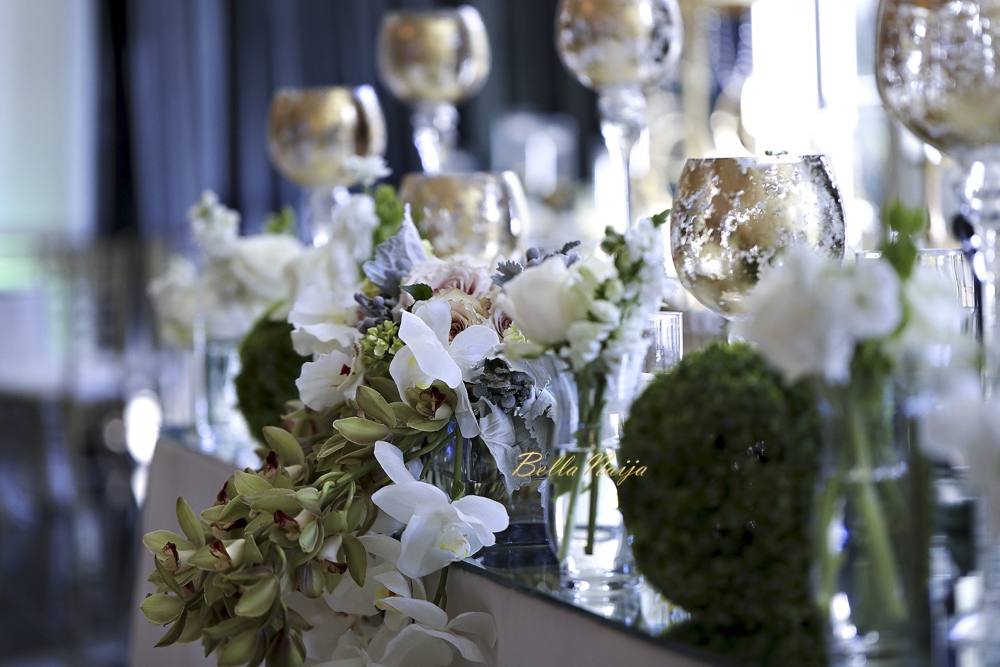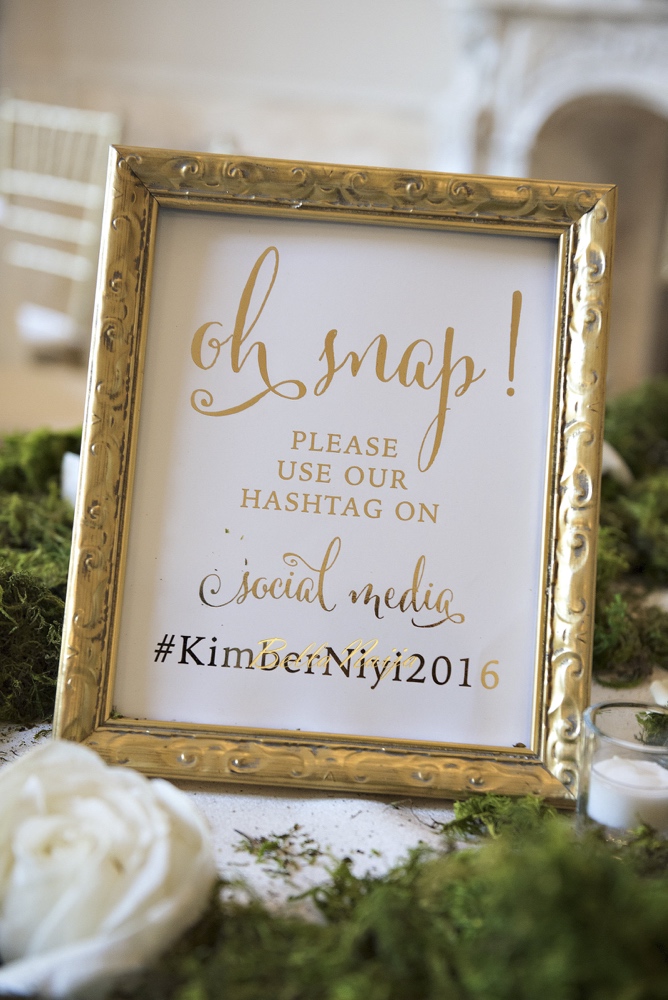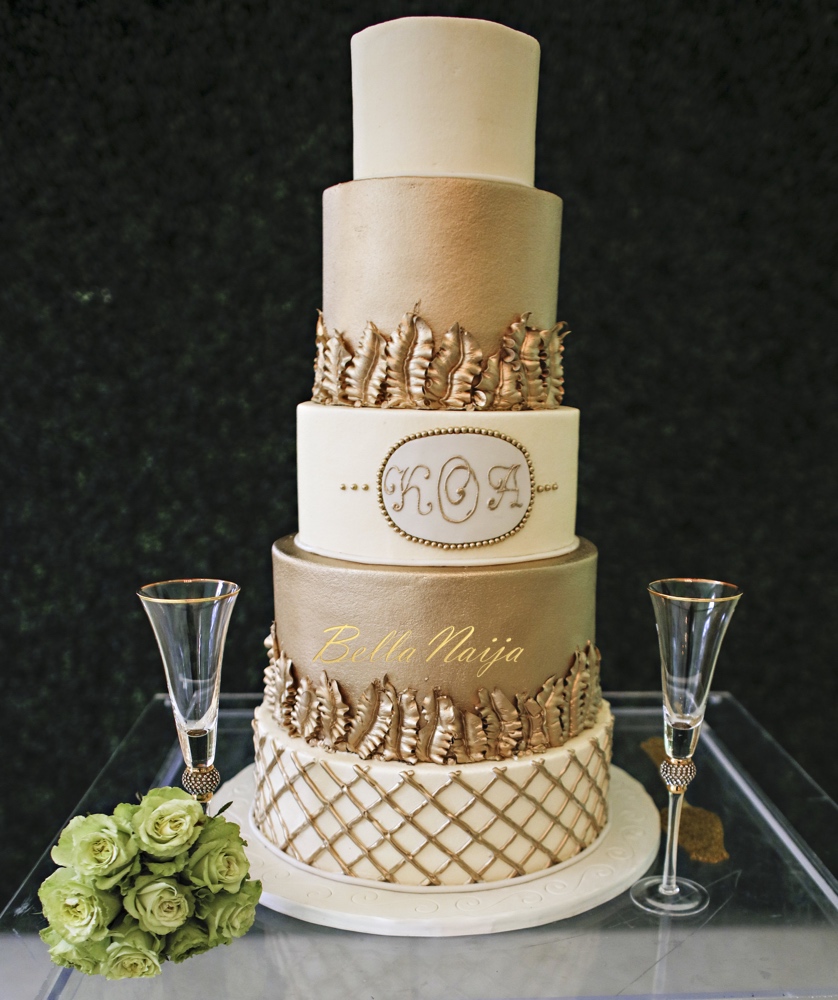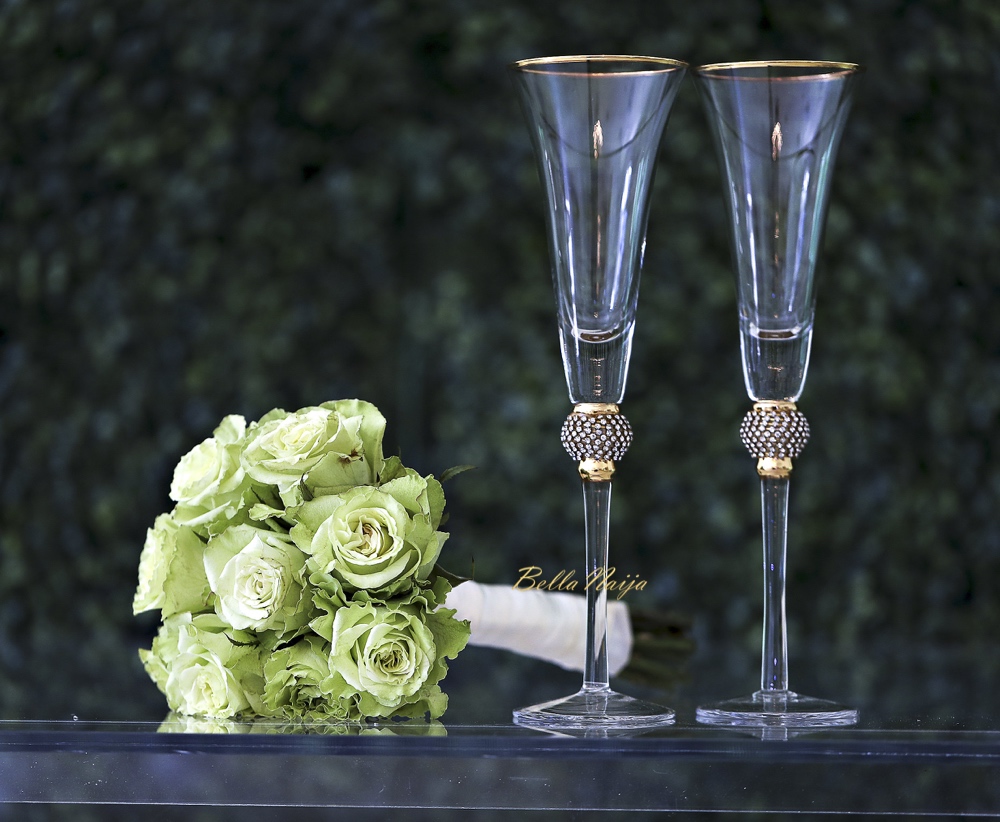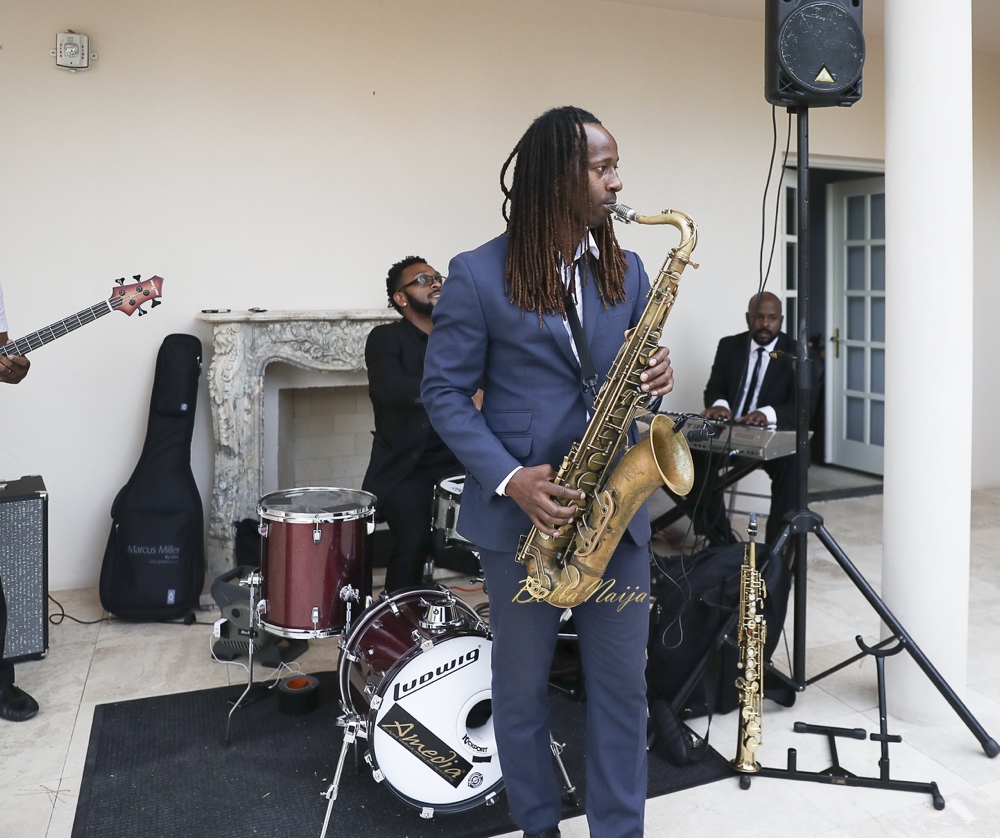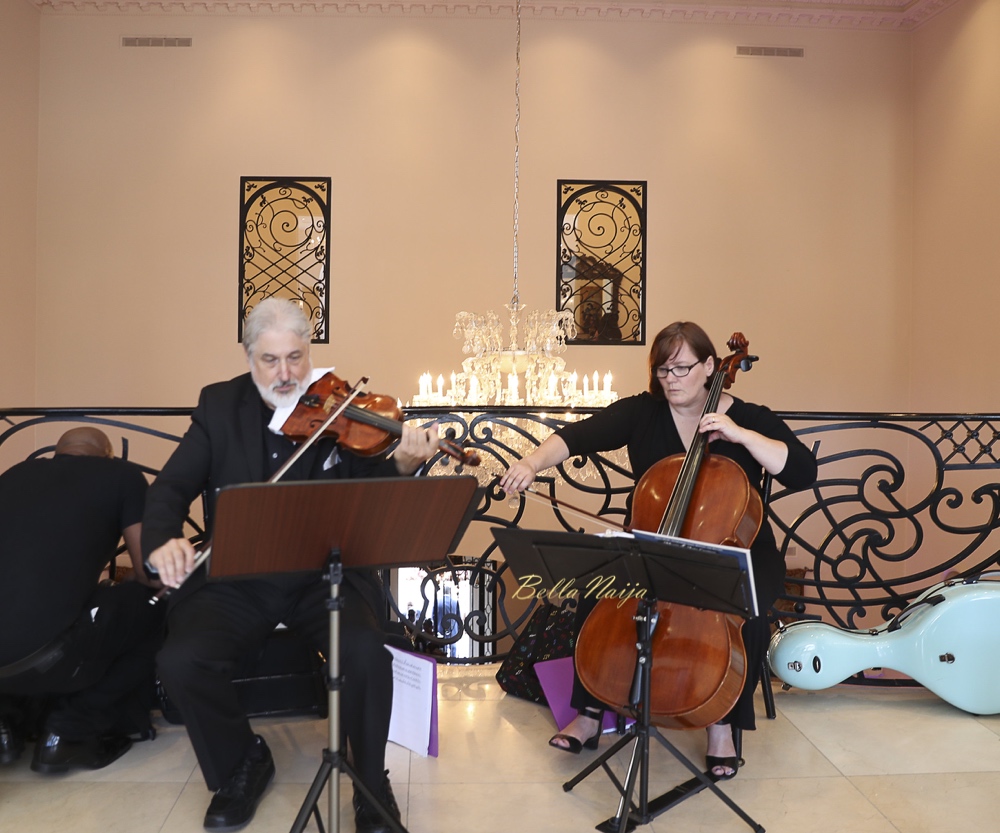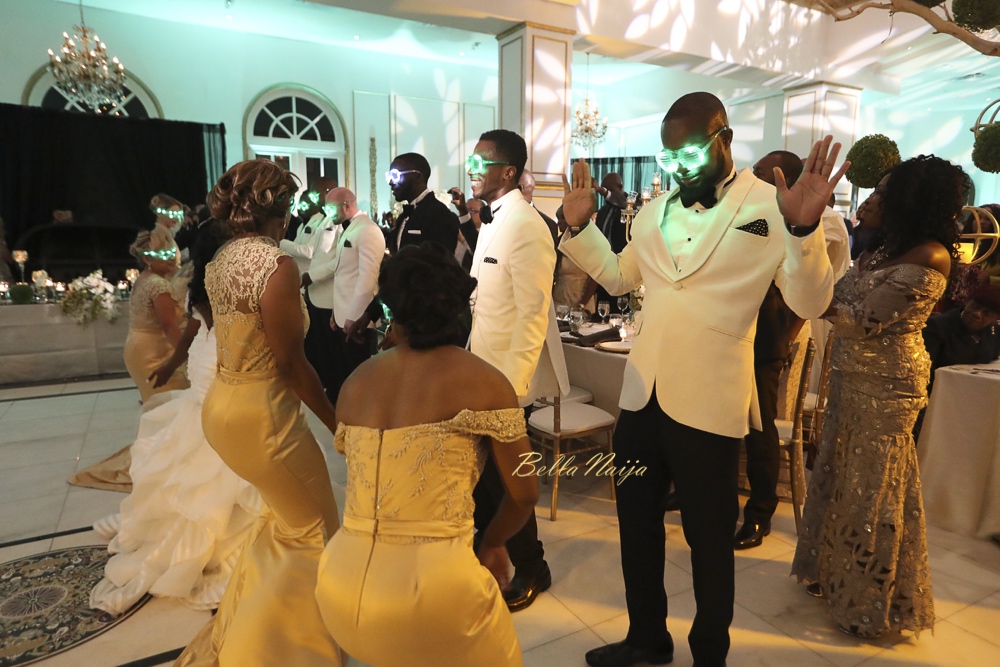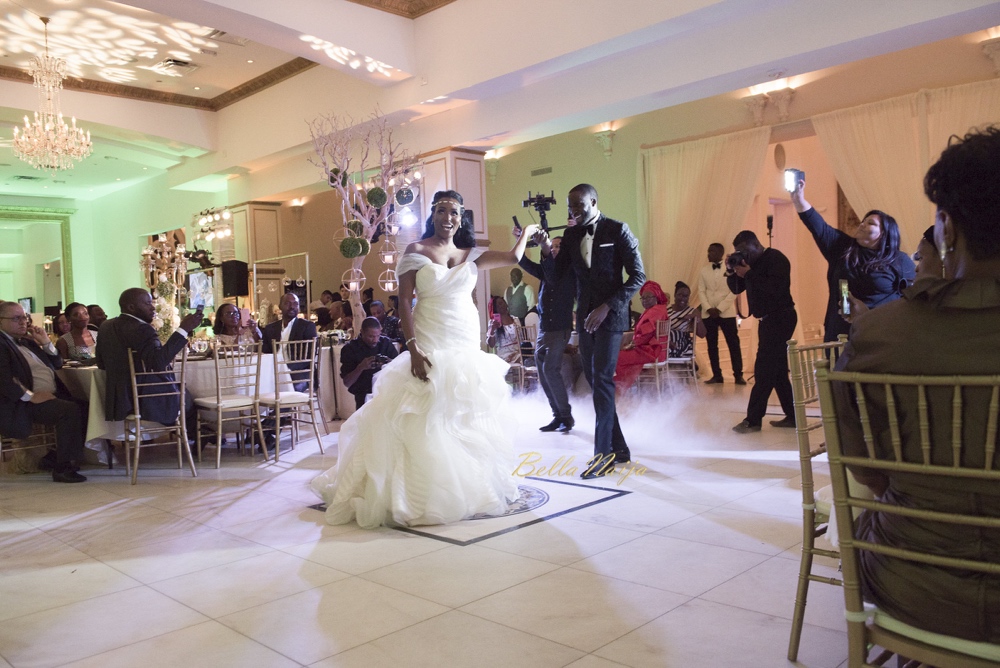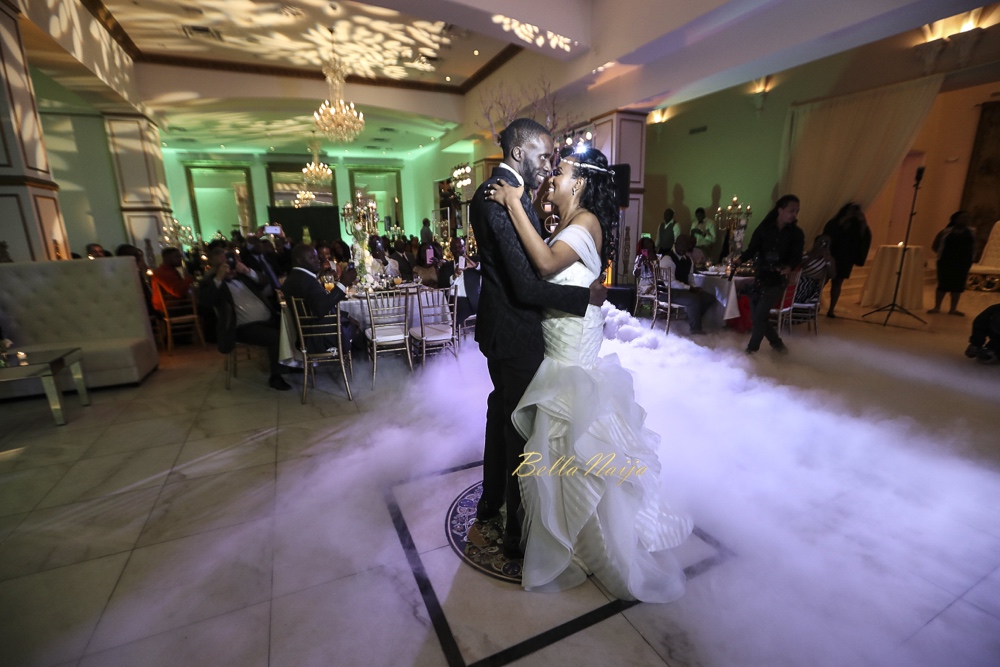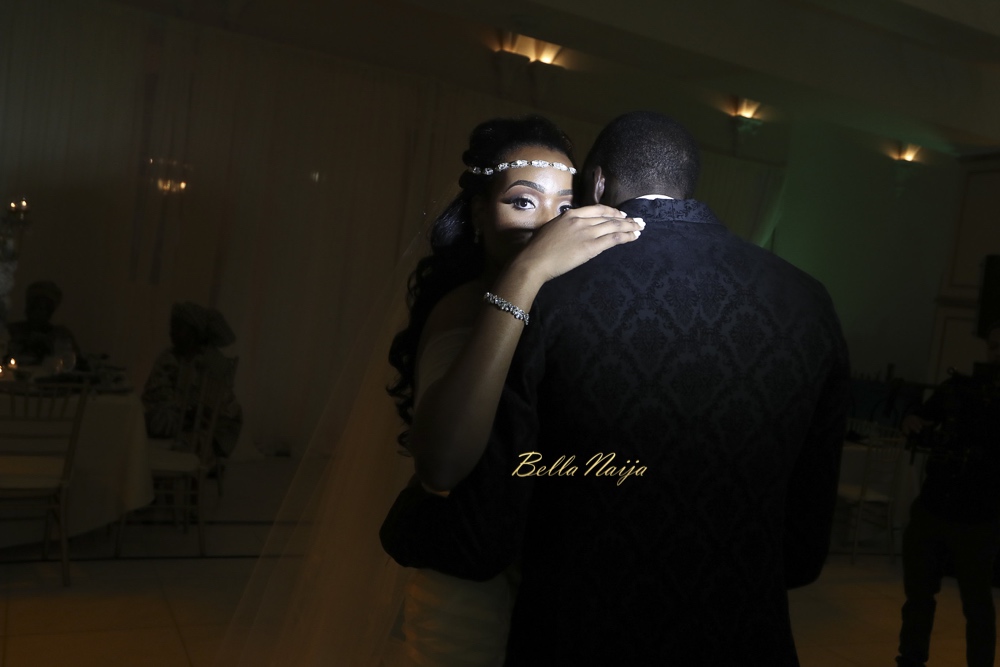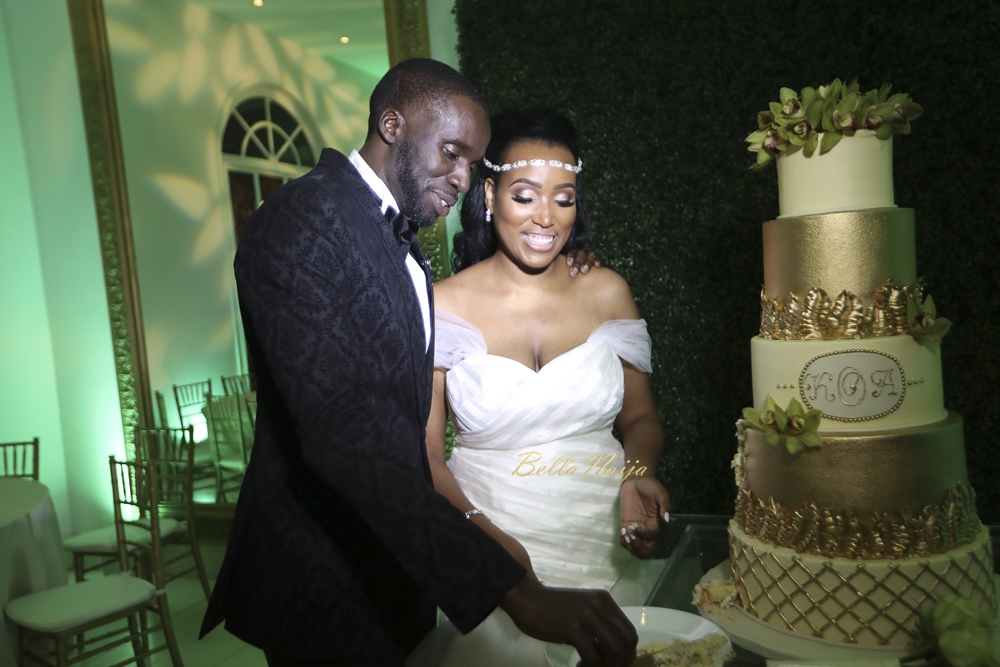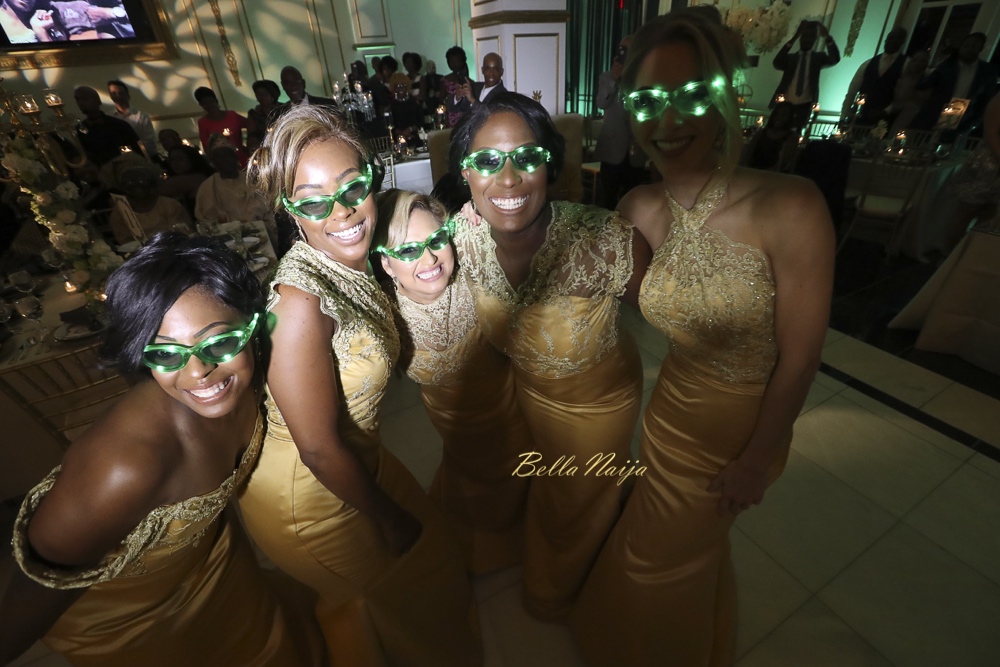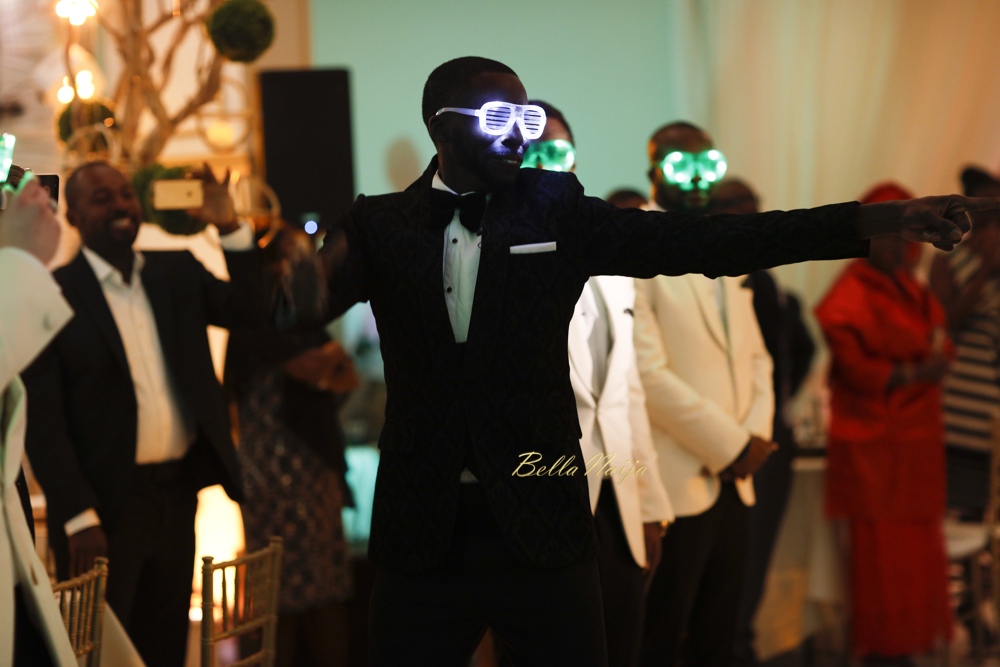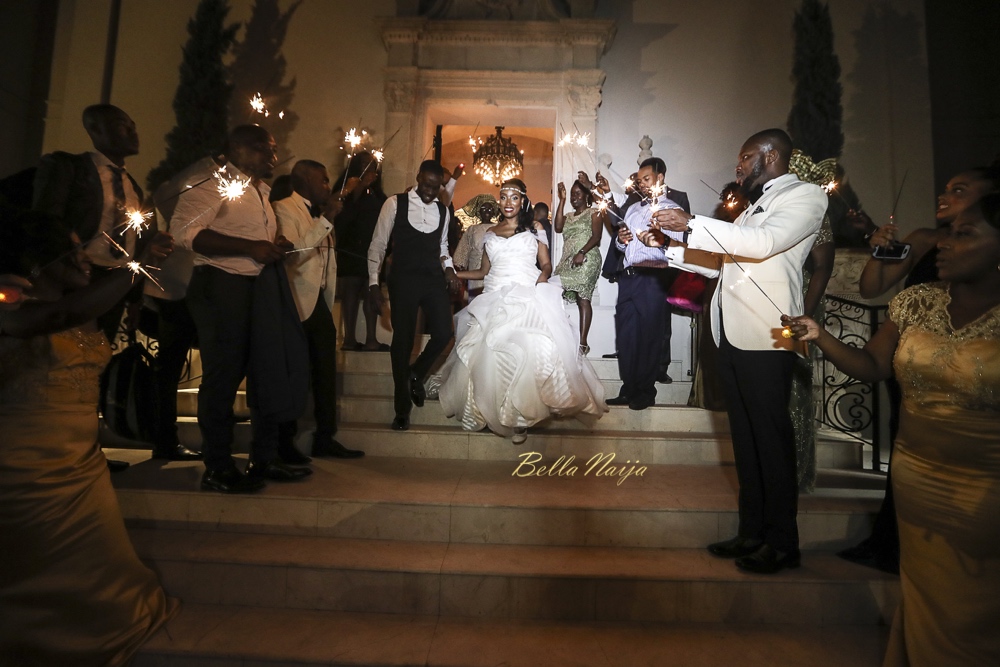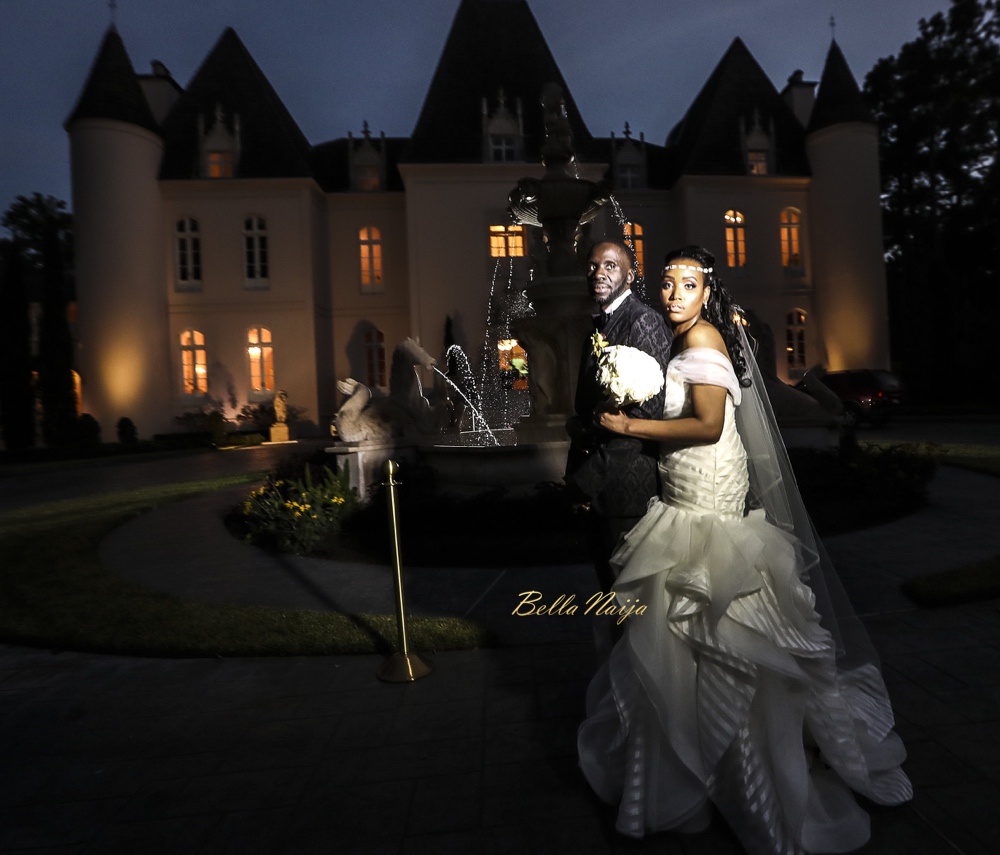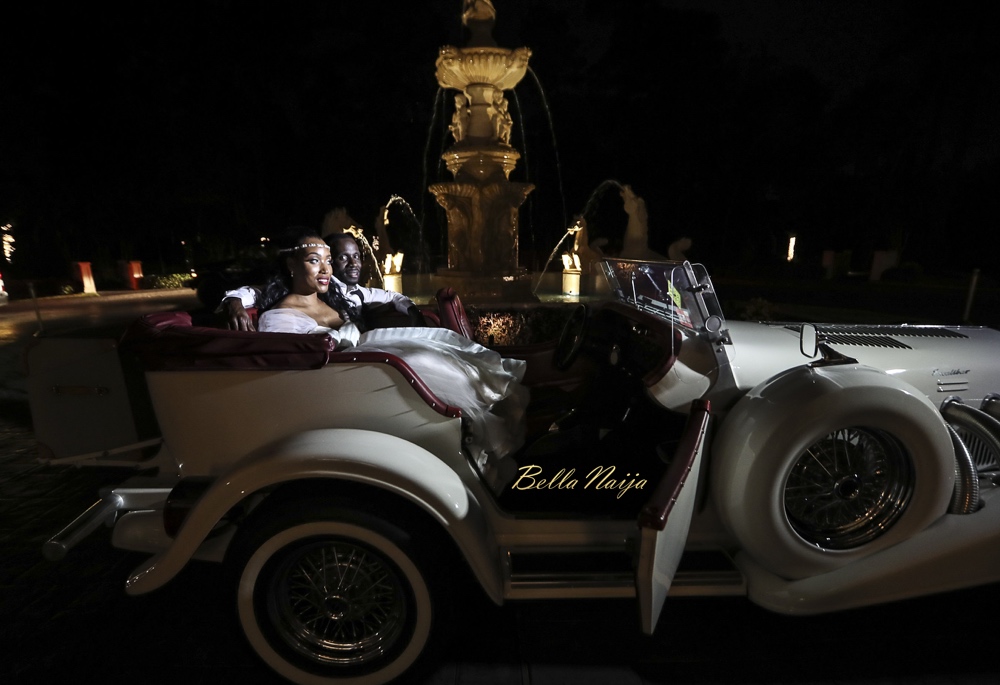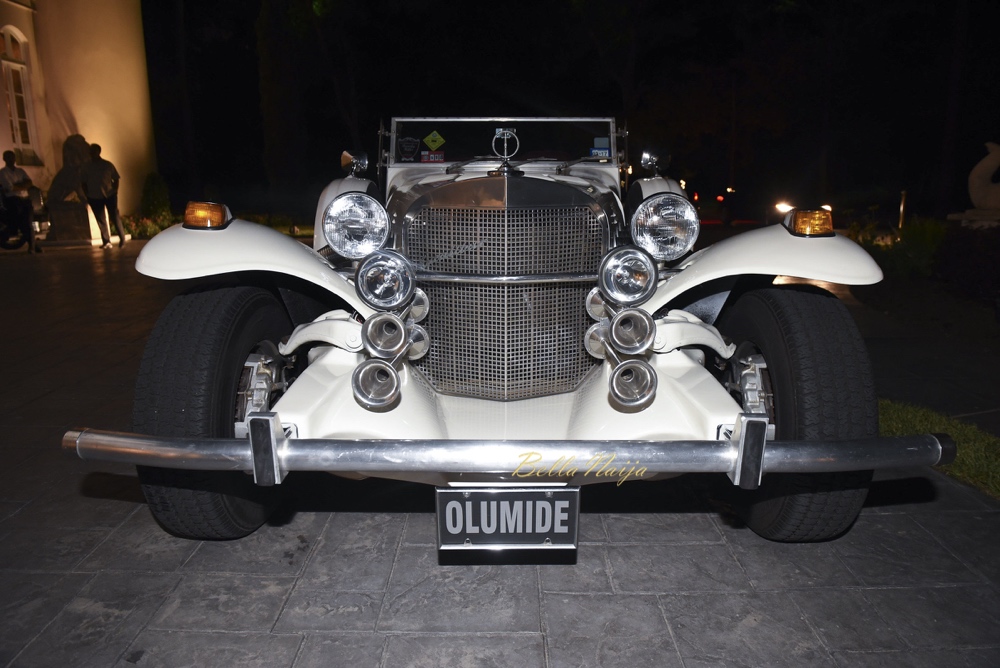 ~ Traditional wedding | Photography: Keith Cephus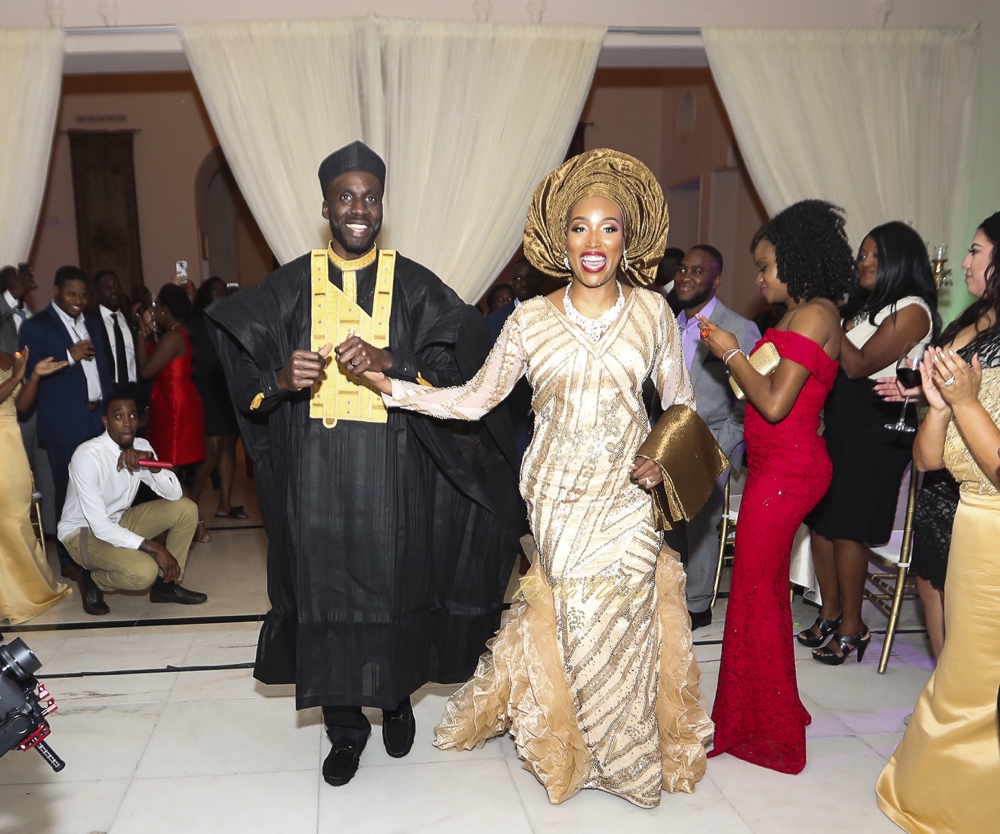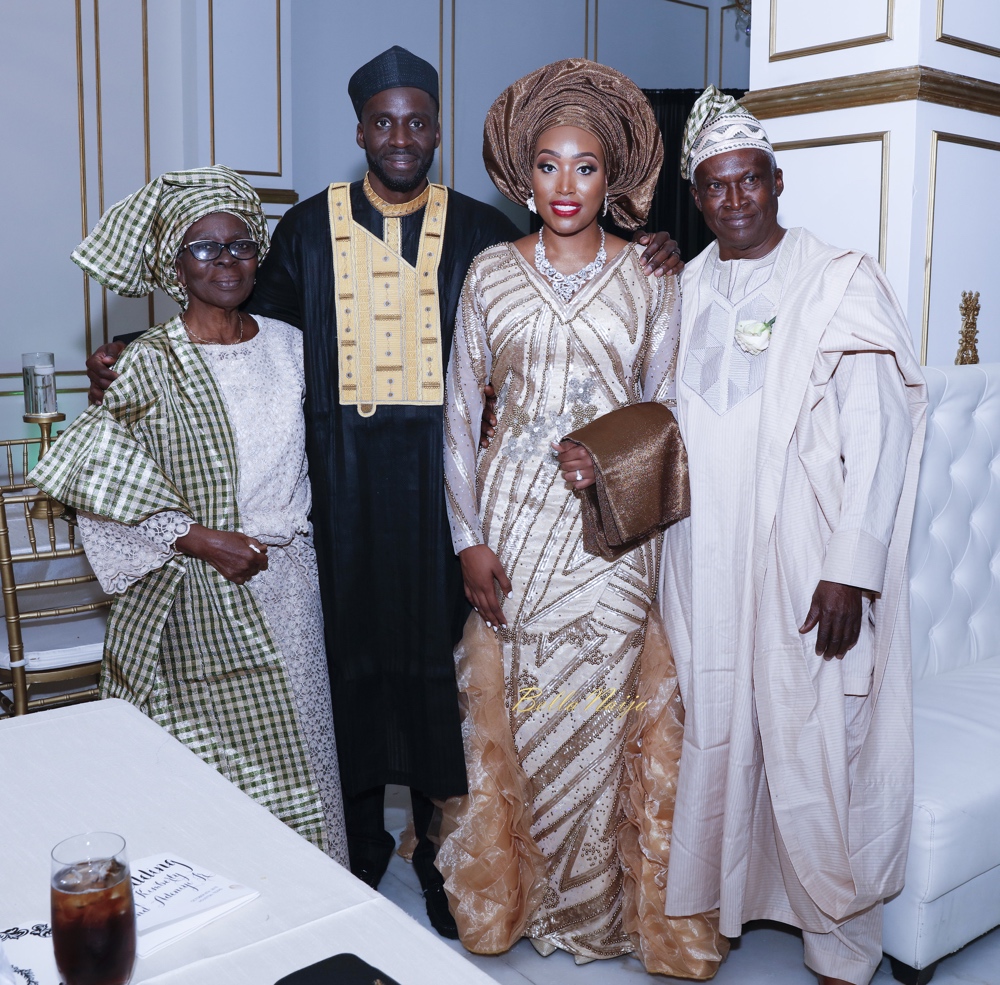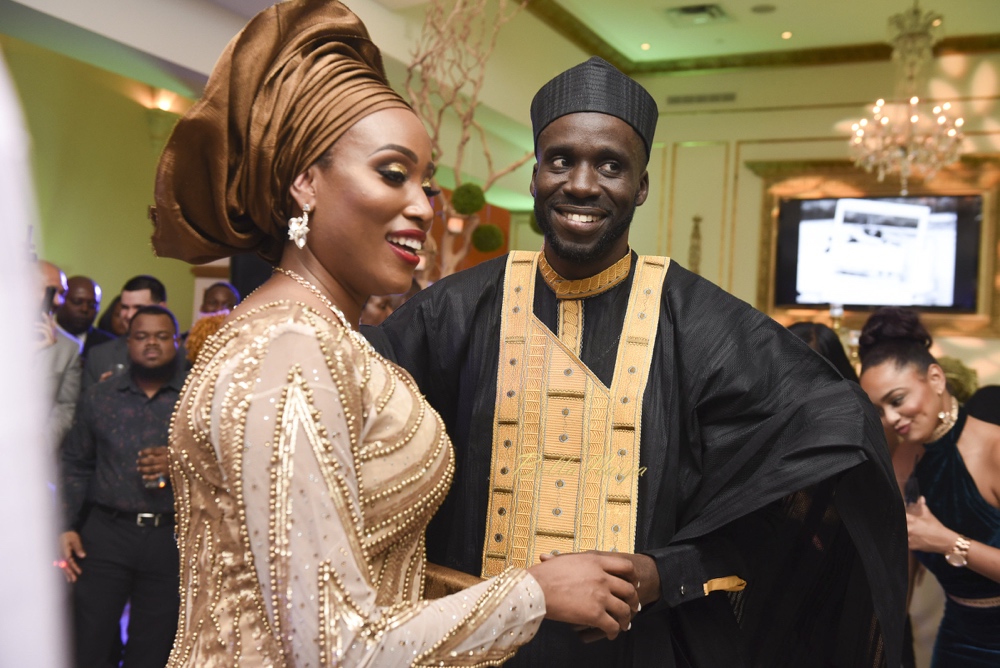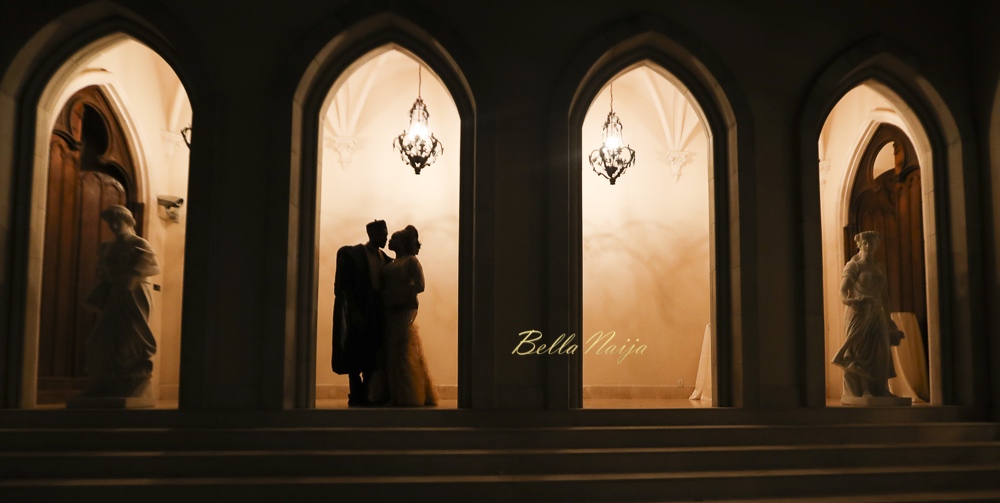 Credits
Planner: A hidden matter @aconcealaffair
Decor: Keisha's creations | @keishaskreations
Conference location: Chateau Cocomar | @chateaucocomar
Photography: Keith Cephus | @ Kcephus
Videography: Eloquence Avenue | @ eloquence.ave
Food caterer: CJ's masterpiece and secret recipe | @cjsmasterpiece
Lighting: LG Entertainment | @lertainertainers
Tape: Chris Mitchell | @chrismitchelljazz
DJ: Deejaytunes | @deejaytunes
MC: SignatureEvenTx | @signatureeventx
Cake: Cake from Gina
white wedding
bride
Dress: Hayley Paige Keaton | @misshayleypaige
Business: Now and forever Bridal Boutique | @nowandforeverbridalbtq
White wedding makeup: Color Du Jour Makeup Studio | @colordujourstudio
Traditional reception make-up: Make-up by Meagan | @makeup_bymeagan
groom
Tuxedo: KimonoCollections | @ KimonoKollection
Bridesmaids
Dress: Kimblyn Box
Form: Belaan beauty | @belaanbeauty
Suits: Kimono Collection | @ KimonoKollection
Traditional wedding
Wedding dress: Designer Muse | @themusefactory_, @designersmuseng
Yellow: Gfay Designs | @gfaydesigns