Wedding venues, including The Pavilion at Black Water Junction, have taken into account the new restrictions put in place during the COVID-19 pandemic.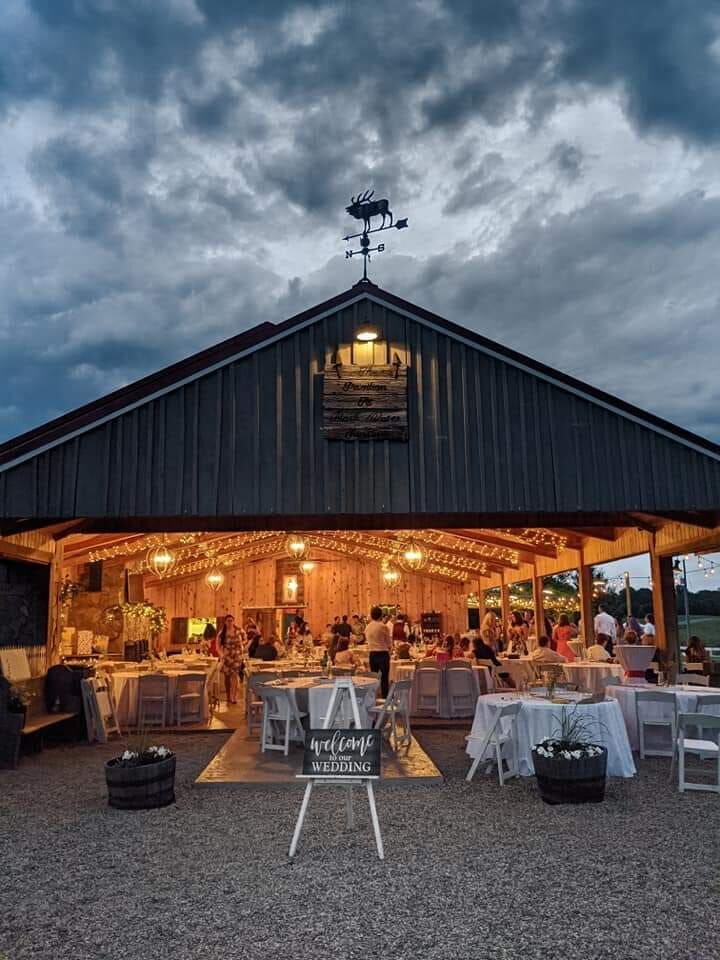 The Black Water Junction Pavilion is an open-air pavilion with great views of the countryside.
Belle Garden Estate took advantage of the downtime during the pandemic to make improvements, including a new entrance, on the 10-acre property.
Belle Garden Estate has a historic home with mountain views on Jubal A. Early Highway in Wirtz.
An open-air pavilion with 200 seats is just a few steps away from the historic home of the Belle Garden Estate.
Karen Dillon story

When the COVID-19 pandemic hit in March and Virginia Governor Ralph Northam put restrictions on gatherings, wedding venues, including those by the lake, felt the effects.
"We lost March, April, May and the first two weeks of June due to restrictions," said Melba Seneff of the Black Water Junction pavilion.
The pavilion at Black Water Junction was built on a family farm in Union Hall in 2016 and offers breathtaking views of the countryside. Up to 200 guests can be seated in the covered pavilion, which also includes a fully equipped kitchen, toilets, a fireplace and a pizza oven.
"We had a lot of brides who were pretty upset," said Belle Garden Estate owner Isabelle Russell, recalling the COVID-19 restrictions.
Located just off Virginia 116 in Wirtz, the 10 acre Belle Garden Estate features one of Franklin County's oldest historic homes and views of the creek and mountains. The property also includes an outdoor gazebo that can be used for receptions for up to 200 guests.
"It was extremely scary when it first came out," said Russell, who also owns Garden Rose Events and Design, a wedding planning, design and consulting company.
In the first few months of the pandemic, couples who were able to reschedule did, even though Seneff said she had three couples who canceled outright.
Like Seneff, Russell has had many couples who postponed their weddings to the same time over the next year, which is still a loss of income as the venue cannot make new reservations. "This is a huge achievement for us," added Russell.