All buzz
Images from Twitter.
A viral tweet from a YouTuber showed the results of a self-made selfie photo booth for their dog, and the results are adorable.
Westy 'Scraps' went on to become an internet star after taking his own selfies.
Simone Giertz shared a number of adorable pictures after building a device out of Lego that her dog can use to take the photos himself.
Simone garnered over 230,000 likes on Twitter, stating that the idea first came to her after trying to get her dog to take a picture on her phone.
After failing, she came up with a brilliant solution – and the results show that it really worked!
I built a selfie booth for my dog ​​so she could take photos of herself by stepping on a pedal with her paw. Pic.twitter.com/lpFTVZFlId
– Simone Giertz (@SimoneGiertz), October 15, 2020
The automatic machine has a pedal that can be triggered by the dog's paw and takes a photo, but also dispenses a treat – so everyone is happy.
Fans of the selfie system were quick to comment on Simone's tweet, and one person commented, "This is the best we've ever seen."
Another user wrote, "The second photo, she looks so PROUD." with a third addition: "We can all stop now. I found the cutest thing on the internet."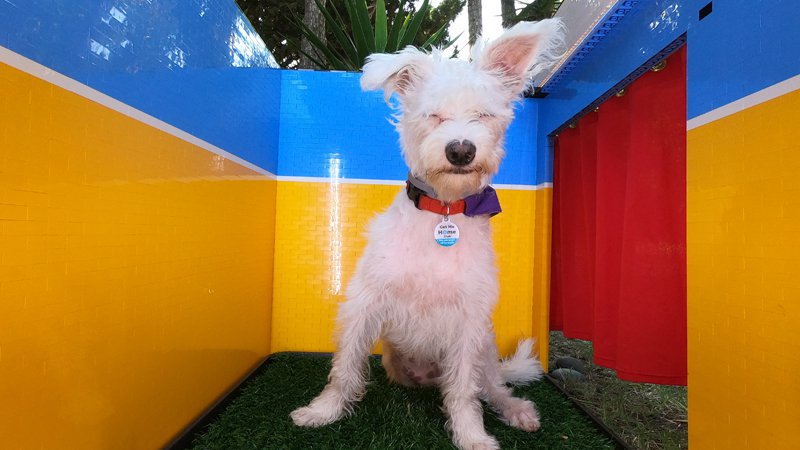 Image from Twitter.
Fortunately, Simone shared the behind-the-scenes video of how her photo booth was created on her YouTube channel, which has been viewed nearly half a million times.
You can see the full video below of how it was done.
What a good dog!