Post Views: 1,332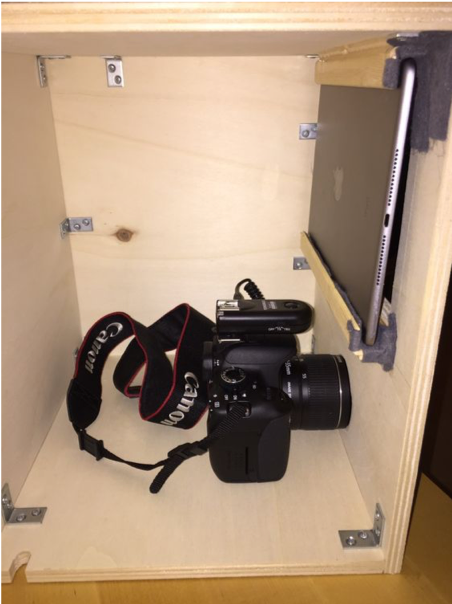 Image credit: Pinterest
When it comes to keeping yourself and your kids entertained during lockdown, there is often not that much you can do. When limiting yourself to the confines of your own home, it is important to get creative. Because of this, photo booths are a great way to keep your own household entertained and get shots to look back on in the future.
The price of the photo booth depends on a number of factors. For example the company you use and the type of booth you hire. Most options would be between £ 300 and £ 700. For that price, you usually get 3-4 hours of instant printouts and a digital USB to enjoy all the memories.
But with this article, we're going to show you how you can get the same experience for just a fraction of the price, using common household items and a little imagination.
I'm going to walk you through all of the equipment you need and how to set up the best DIY photo booth to use right away!
1. Find the right place to set up your photo booth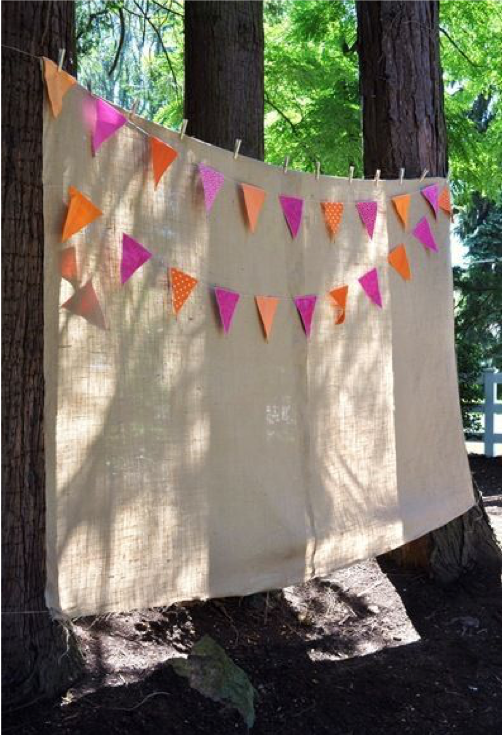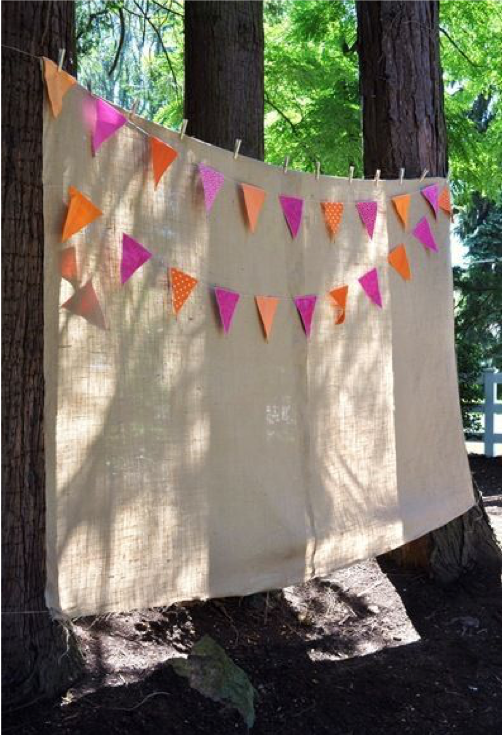 Image credit: Pinterest
When it comes to spacing your photo booth there are a number of factors to consider. For example, what kind of backdrop would you like? How many people would you like in the photo? Would you like your photo booth to be inside or outside? Before planning, take some time to consider these questions and make sure you can make the photo booth setup as smooth as possible.
A good rule of thumb for setup is to make sure the distance between the subject and the camera is the same as the tallest person. There is no need to measure this as a rough estimate should be sufficient. That way, you can have everyone in the photo. You can also change the distance if there is something in the background a little further away.
Create your own unique background for the photo booth.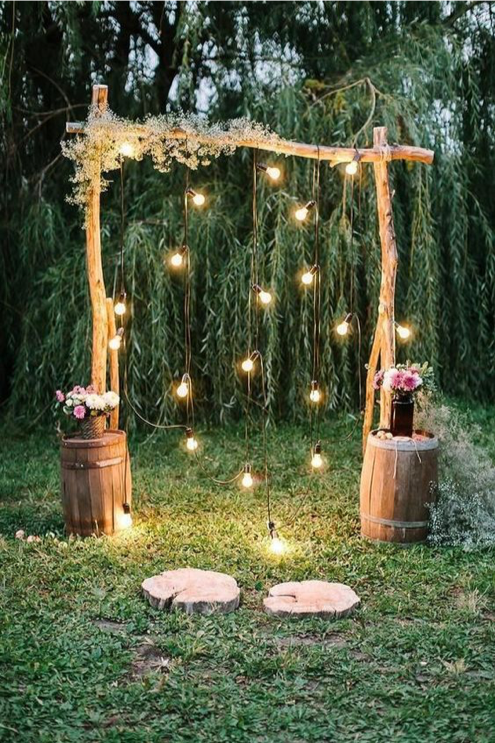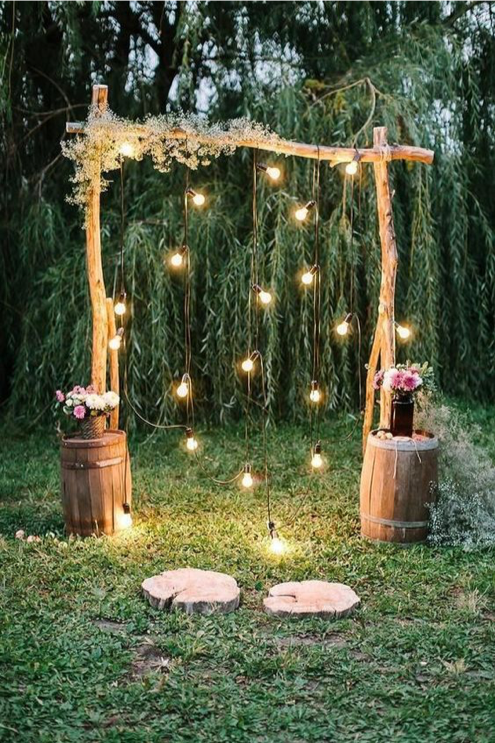 Image credit: Pinterest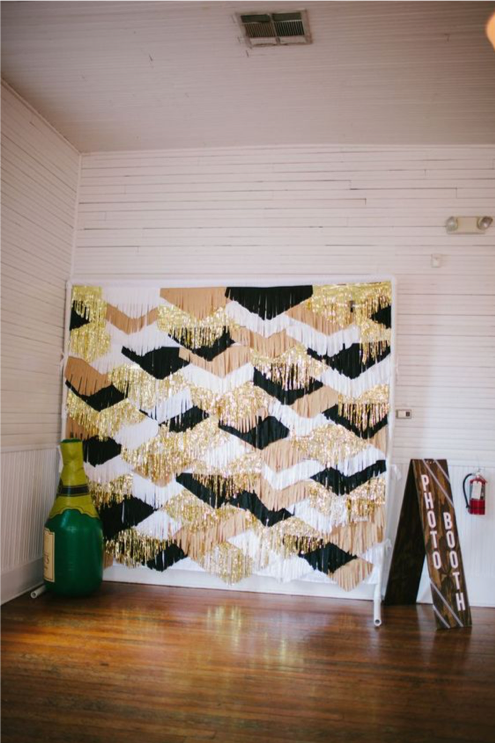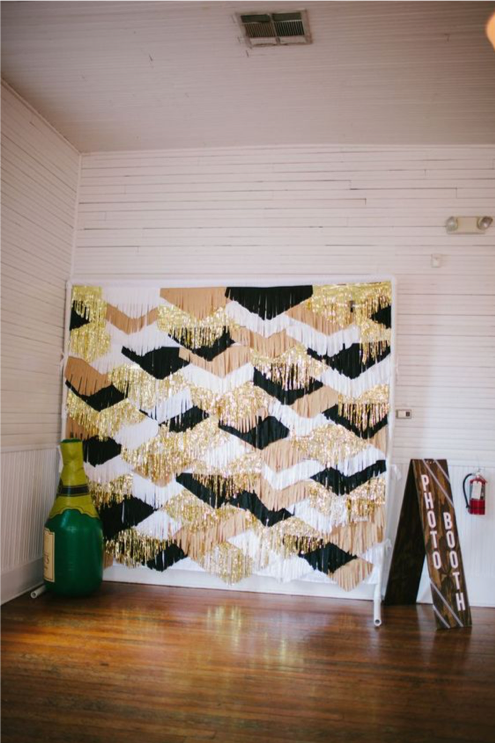 Image credit: Pinterest
This phase is your chance to get creative. The more effort you put into this part, the better the pictures will come out. This part is also great for getting the kids to get involved as they can create something in the photo that is personal to them – this can be anything from their teddy bears to favorite night lights.
I've seen it all from my own experience with photo booths in the entertainment industry. Everything from swings that light up with fairy lights to foliage backgrounds with custom neon signs. The possibilities are really endless, so don't hesitate to get crazy with them!
When it comes to the background, there are a number of things to consider. You need to make sure there is enough space for the people in front of you. Also, try not to put too much stress on the background, as this can cause problems with focusing the camera lenses.
3. Decide on a camera for your photo booth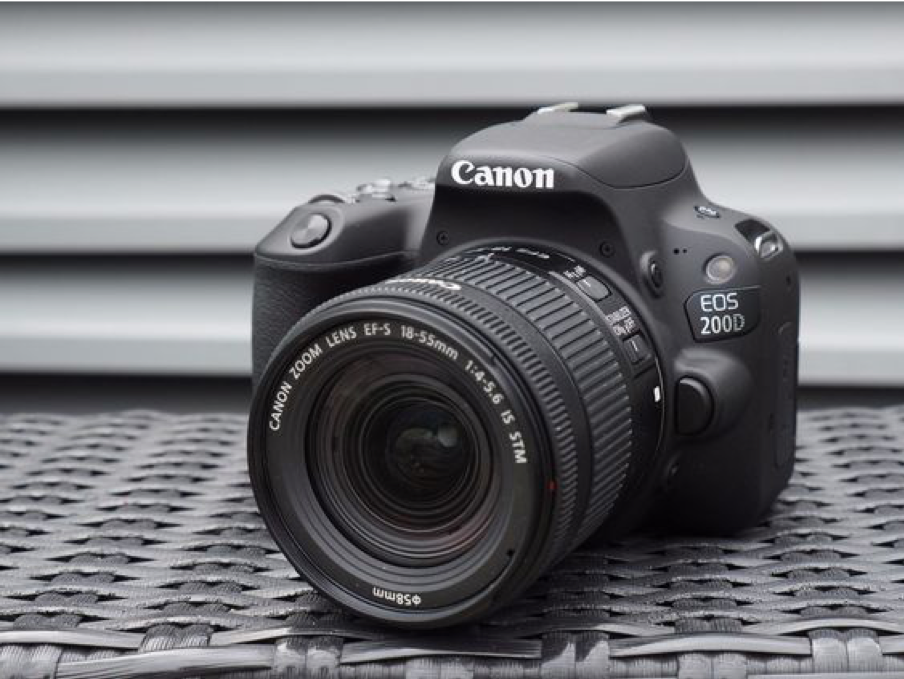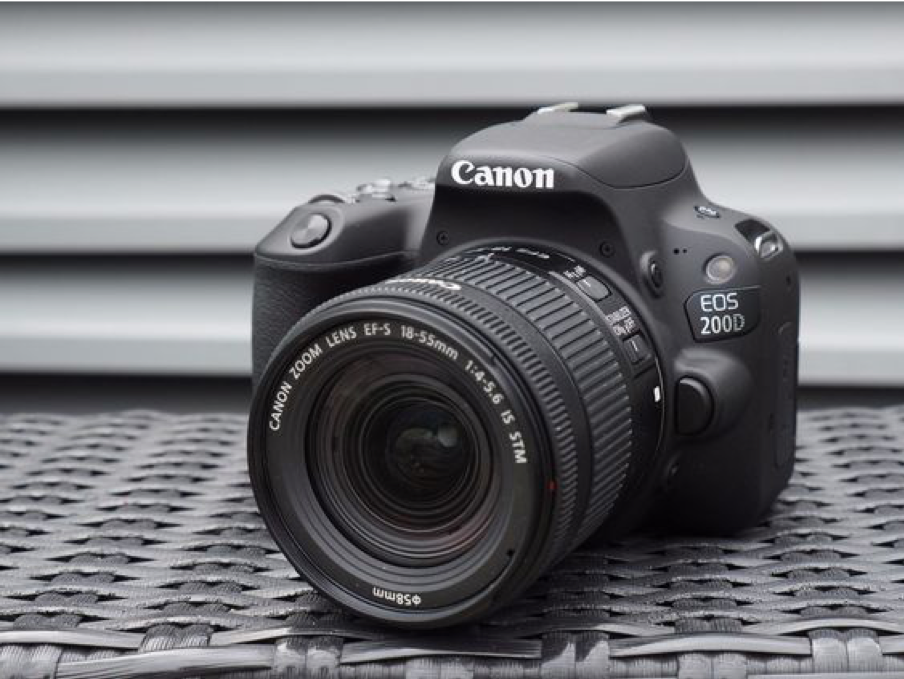 Image credit: Pinterest
Every photo booth requires a camera, and there are a number of options that can be used to create different effects on your snapshots.
For a vintage look, a Polaroid camera can be a classic option with a modern twist. In fact, this is one of the easiest options as it prints right after you take the photo. Keep in mind, however, that the printouts are quite expensive so this can become very costly if you want to take a few photos. The Instax Mini 9 Polaroid 10-shot camera is currently priced at £ 64.99. Additional shots come in packs of 20 for £ 14.99.
A DSLR camera is a good choice for crisp, professional-quality photos. This is what 99% of the photo booths have installed in their equipment. However, you will need a tripod or some other method to keep the camera at eye level. This way you will get a more centered shot on your photo booth. Then you need a remote control to trigger the camera when everyone is in position. Note that some of the modern DSLRs have an app that you can download that can also be used as a remote control. Additionally, with DSLRs, you will need to frequently check camera settings to make sure you have the correct setup for the lighting environment. We recommend setting up some sort of ring light or lamp in darker areas, if possible, to ensure that the people in the picture are well lit during the photo shoot.
Alternatively, you can use your phone in this situation as most camera phones these days are of the same quality as professional camera gear, as the previous selection requires a way to hold the phone in the correct position for the shot – we recommend using this a selfie stick in those situations as it usually only costs £ 10 and can create pretty weird angles for your snapshots. Also note that you can download various apps on your phone that will help you organize your snapshots in a printable format.
Creating some amazing photo booth props to use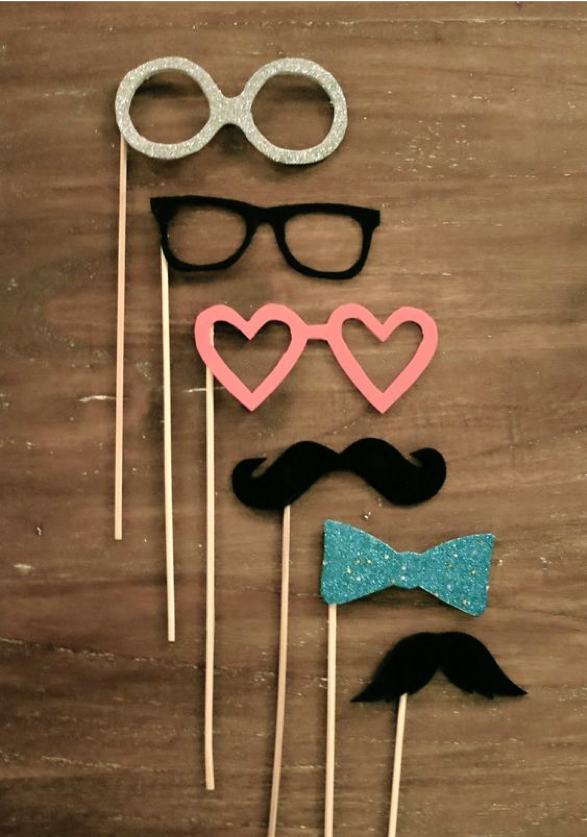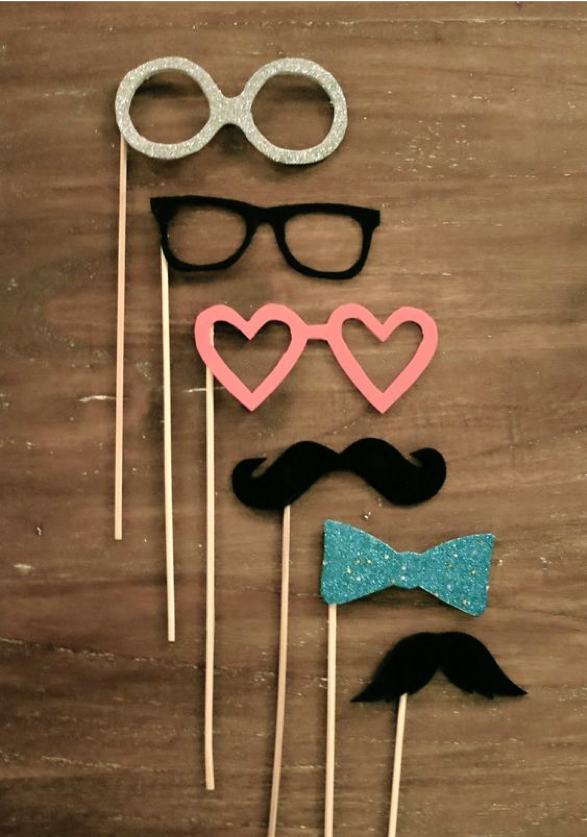 Image credit: Pinterest
This is another stage where you can involve the children. Creating some crazy and creative props for your photo booth is certainly a must for any photo booth experience.
This doesn't always mean handheld props. This may mean you left old armchairs in the garage that you can decorate to look a little "funky" just for the photo booth, as the possibilities here are really endless.
(A little tip – most of the props you see in the pictures can be recreated with just a few colored pencils, a sheet of A4 and a cocktail stick.
If you don't feel like making your own props, you can always purchase them from Amazon for € 11.99. These props are just right for any photo booth and usually allow for next day delivery!
Add some light to your photo booth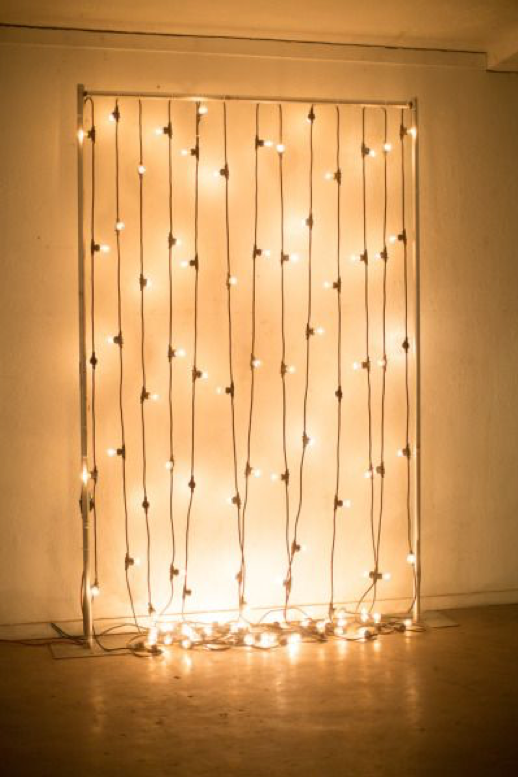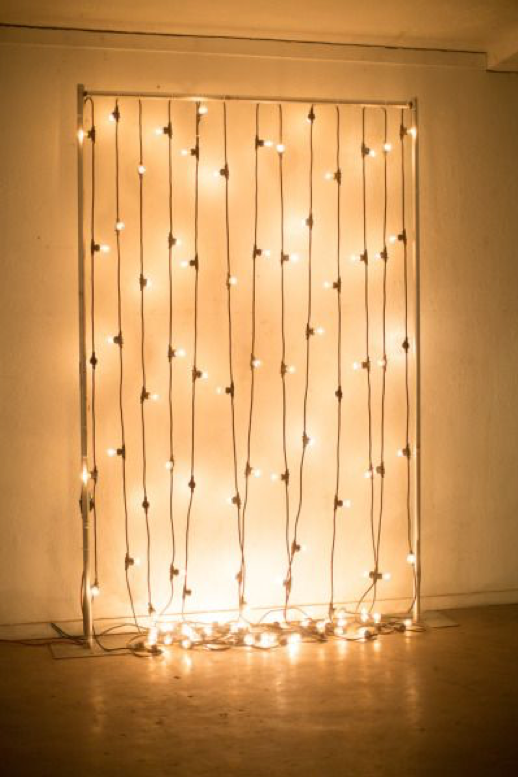 Image credit: Pinterest
Adding a bit of beautiful light to your background and surrounding areas can give your DIY photo booth a unique look. Just a few household candles and fairy lights can bring any photo booth to life!
If you happen to have an old neon sign lying around this can add a stunning, colorful look to your photo booth set!
Remember, you should still have a directional light near your camera. This helps keep the people in the picture lit, which always improves the quality of the photo.
6. Keep your photo booth snapshots!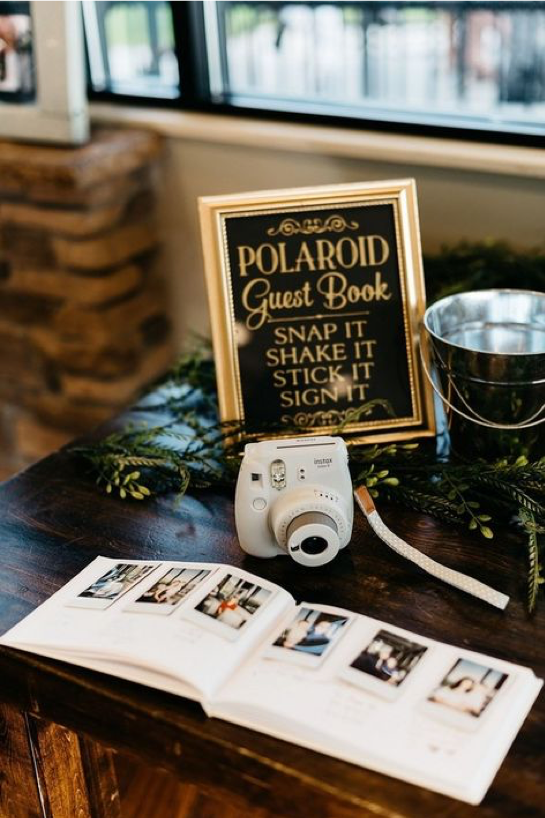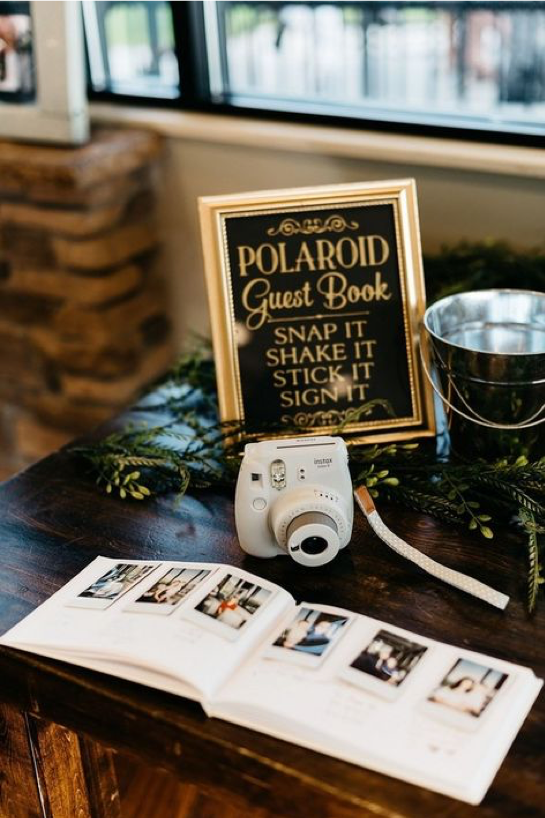 Image credit: Pinterest
This is a must have if you are looking to create the DIY photo booth. Sometimes just having something physical is a lot more sentimental, and it's nice to remember that lockout period.
Most guest books can only be purchased online. If you'd rather hold out and make sure you get the exact book you want, you can choose one online. Try to get hold of some metallic crayons to write comments next to your photos to give them a special touch.
Once you have chosen the DSLR or phone camera, you will need to upload it to a computer and send it to a printing service online. Keep in mind that many of these are still running during the lockdown. There are also some printing stations in the supermarkets that print a 6 × 4 inch print for 10p.
Once you put them all in your book, you can keep this book forever. It will remind you of the amazing 4 months you all spent together at the house!
There you will find the full guide on how to create a photo booth during lockdown. Hope this has helped and have a lot of fun creating your own lockdown photo booth with the family.
Written by Trez Entertainment